Student Advice and Information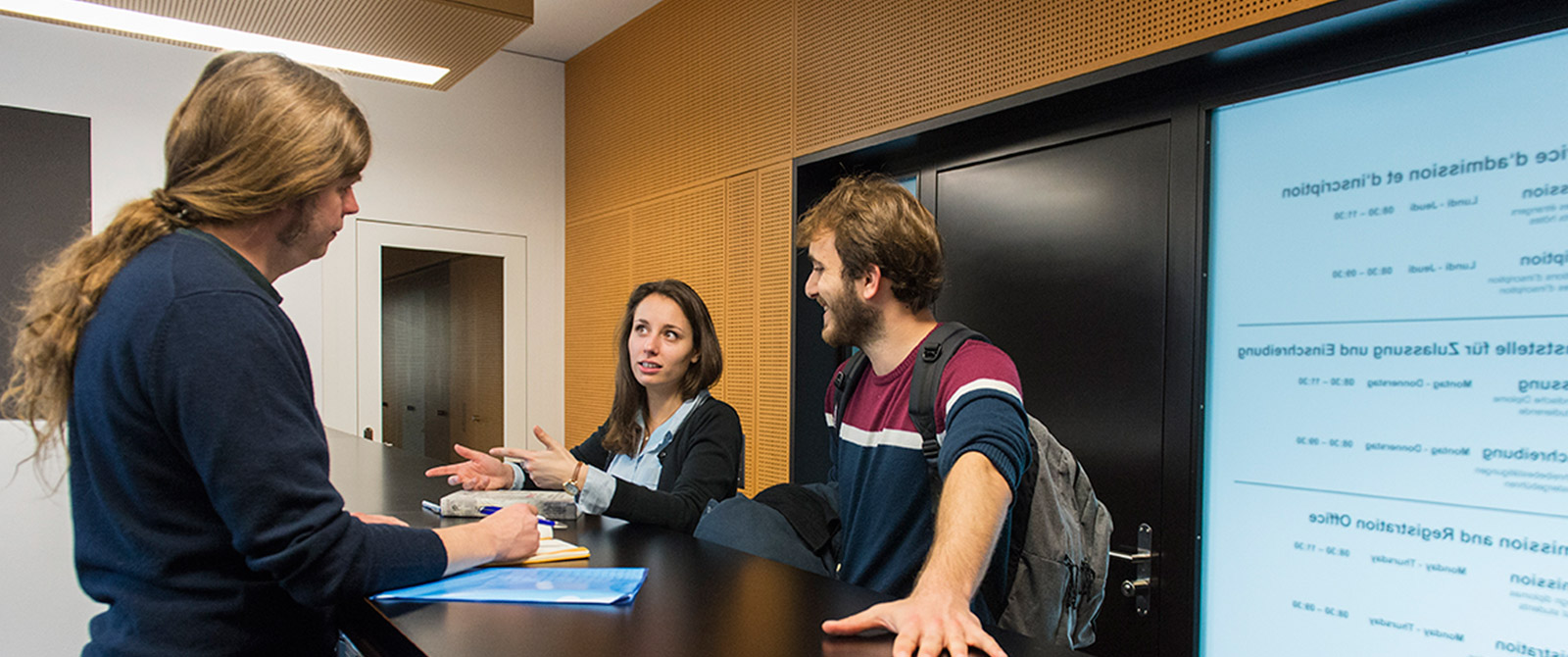 Study Programme Information
Questions concerning the study programmes offered at the University of Fribourg are handled by the responsible person for studies information. She informs Swiss and foreign students and future students in general about the whole range of study programmes available, the academic programmes leading to the award of a degree, the study programmes taught and the possibilities of combining them. Very specific questions are handled directly by the faculties.
Study Advisors
A study advisor is appointed for each field and is available to advise students about planning their studies and to help with specific questions concerning studies. The addresses of the person to contact can be found on the web pages of the appropriate faculty.
Academic Career Guidance
The Office for Academic Career Guidance provides students at the University of Fribourg with information about the study opportunities (within and outside the University), continuing training, new orientations, etc. In contrast to the Studies Information Office, full advice on professions and careers can be obtained from this cantonal office.
Akademische Berufsberatung
Centre d'orientation universitaire