Changes in personal details
Changes in contact details
You have the possibility of modifying your contact data on the MyUnifr portal, namely your:
Postal address
Emergency contact
Language of correspondance
Landline and mobile phones numbers
Private email address
After logging in, please click on "Access" in the tab "My personal information" in order to make the necessary changes.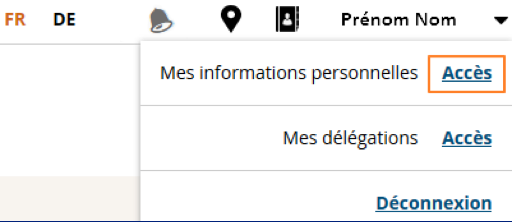 Changes in personal details
If you wish to change any of the personal information mentioned below, please send a copy of the document corresponding to your request to the Office for Admissions and Registration:
Name: identity document or marriage certificate or certificate of civil status
First name: identity card
Civil status: marriage certificate / civil status certificate
Origin: identity document
Residence permit: residence permit
The Office for Admissions and Registration will then change your personal details accordingly.
If you are simultaneously a student and a staff member of the University of Fribourg, please make the necessary changes on the MyUnifr portal.