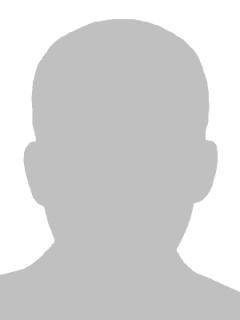 Research and publications
Monographs

Der Informationsgehalt von Optionspreisen, Heidelberger Betriebswirtschaftliche Studien, Physica-Verlag, Heidelberg 2003.
Prognose von Aktienrenditen und -risiken mit Mehrfaktorenmodellen, Uhlenbruch Verlag, Bad Soden/Ts. 1997.
Finanzwirtschaft, Kapitalmarkt und Banken, Festschrift für Prof. Dr. Manfred Steiner, hrsg. v. A. Rathgeber, H.-J. Tebroke u. M. Wallmeier, Schäffer-Poeschel Verlag, Stuttgart 2003.

Selected peer-reviewed journal articles

Mispricing of index options with respect to stochastic dominance bounds?, Critical Finance Review (forthcoming).
Perceived Attractiveness of Structured Financial Products: The Role of Presentation Format and Reference Instrument, Journal of Behavioral Finance (2019), mit V. Anic.
Investors' risk perception of structured financial products with worst-of payout characteristics, Journal of Behavioral and Experimental Finance 15 (2017), 66-73, mit A.H. Kunz u. C. Messner.
Valuation of diversified banks: New evidence, Journal of Banking and Finance 80 (2017), 203-214, mit N. Guerry.
Portfolio Overlapping Bias in Tests of the Fama-French Three-Factor Model, European Financial Management 22 (2016), 367-393, mit K. Tauscher.
Smile in Motion: An Intraday Analysis of Asymmetric Implied Volatility, Algorithmic Finance 4 (2015), 89-104.
Multivariate Downside Risk: Normal versus Variance Gamma, Journal of Futures Markets 32 (2012), 431-458, mit M. Diethelm.
Regionales Clustering im Ausschüttungsverhalten von Sparkassen, Zeitschrift für Betriebswirtschaft 81 (2011), 1341-1377, mit A. Rathgeber.
Beyond Payoff Diagrams: How to Present Risk and Return Characteristics of Structured Products, Financial Markets and Portfolio Management 25 (2011), 313-338.
A High-Frequency Investigation of the Interaction between Volatility and DAX Returns, European Financial Management 16 (2010), 327-344, mit P. Masset.
Market Pricing of Exotic Structured Products: The Case of Multi-Asset Barrier Reverse Convertibles in Switzerland, Journal of Derivatives 17/2 (2009), 59-72, mit M. Diethelm.
Kapitalmarktwirkungen der Berichterstattung zur Unternehmensleistung, Zeitschrift für betriebswirtschaftliche Forschung 61 (2009), 212-224.
Optimal Investments in Volatility, Financial Markets and Portfolio Management 22/2 (2008), 147-167, mit R. Hafner.
Volatility as an Asset Class: European Evidence, European Journal of Finance 13 (2007), 621-644, mit R. Hafner.
Implizite Kapitalkostensätze und der Fortführungswert im Residualgewinnmodell, Betriebswirtschaftliche Forschung und Praxis 59 (2007), 558-579.
How to invest over the life cycle: insights from theory, Journal für Betriebswirtschaft 56 (2006), 219-244, mit F. Zainhofer.
Analysts' Earnings Forecasts for DAX100 firms During the Stock Market Boom of the 1990s, Financial Markets and Portfolio Management 19/2 (2005), 131-151.
Die Eigenmittelunterlegung nach Basel II aus Sicht der Kapitalstrukturtheorie, Die Unternehmung 59 (2005), 519-534, mit A. Rathgeber.
Determinanten erwarteter Renditen am deutschen Aktienmarkt – Eine empi­rische Untersuchung anhand ausgewählter Kennzahlen, Zeitschrift für betriebswirtschaftliche Forschung 52 (2000), 27-57.
Pricing near the barrier: the case of discrete knock-out options, Journal of Computational Finance 3 (1999), 69-90, mit M. Steiner u. R. Hafner.
Forecasting the correlation structure of German stock returns: a test of firm-specific factor models, European Financial Management 5 (1999), 85-102, mit M. Steiner.
Kapitalkosten und Finanzierungsprämissen, Zeitschrift für Betriebswirtschaft 69 (1999), 1473-1490.
Baumverfahren zur Bewertung diskreter Knock-Out-Optionen, OR Spektrum 21 (1999), 147-181, mit M. Steiner u. R. Hafner.