Create and Manage my ORCiD
If you are new to ORCID and haven't got an ORCID account, register on https://orcid.org/register, it takes one minute and is free.
Delegate account
You can delegate the management of your profile to another person, designated as a trusted individual. This person must be registered with ORCID. The designated trusted person will be able to update all sections of your profile. If you want to delegate go to "Trusted parties" section on the top right of the page under your name, scroll down to the section "Trusted individuals" and find the person's account by entering their name, email or ORCID iD. You can also revoke a delegation at any time.
Import your works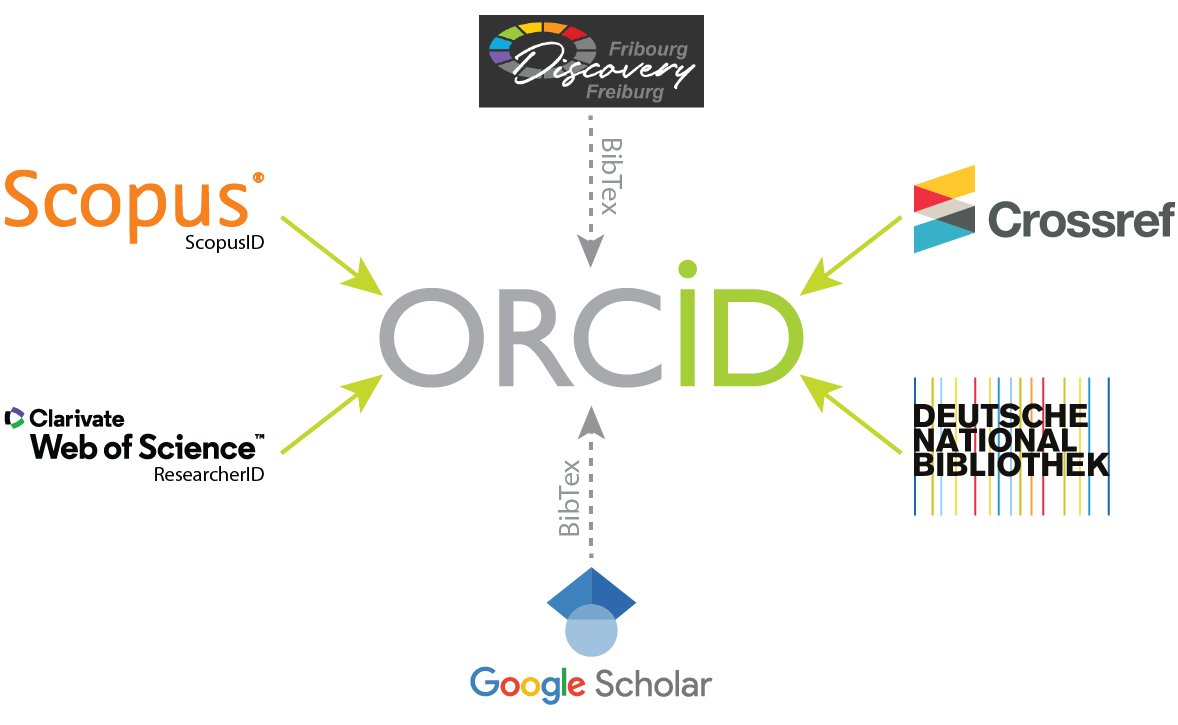 Works is the way ORCiD calls your research output: publications, data sets, conference presentations, patents, videos, web content, etc. Allowing trusted organizations to add information to your record ensures the data connected with your ORCID iD is trustworthy, as well as saving you time entering information manually, remember: enter once, reuse often.
Watch this short video about how to add works to your ORCID record using the Search & Link Wizard. This is the most recommended process as it enables a reliable connection between your ORCID iD and your works.
Other databases allow direct linking with ORCiD for an automatic synchronization. The Web of Science (WoS) and Scopus are the two better known scientific bibliographic catalogues. Find below basic instructions on how to claim your IDs and import your works into ORCiD from the main databases. More detailed information can be found in the Manual for ORCiD and in the FAQ section.