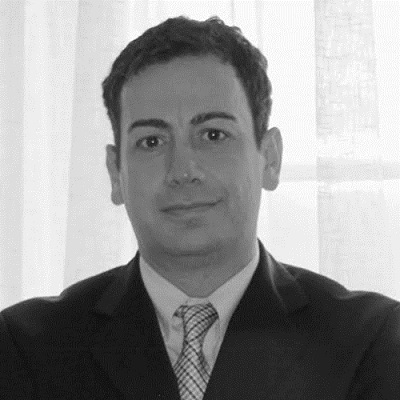 Prof. Dr. Erdem Büyüksagis
Fribourg University, Law Faculty
Nationality: Swiss
LLM Course: Consumer Contracts
Software Liability
Prof. Dr. Erdem Büyüksagis holds both Swiss and Turkish citizenship. He received his LL.M. from Georgetown Law School, his Ph.D. in Comparative Private Law from the University of Fribourg, his habilitation in Civil Law from the Turkish Council of Higher Education, and the venia legendi in Law of Obligations and Comparative Law from the University of Fribourg. As an academic, he has published widely, and his work has been cited, among others, by the Swiss Federal Supreme Court and the European Court of Justice. Prof. Dr. Büyüksagis is a Member of the Swiss Arbitration Association. His work at the law firm of Baur Hürlimann AG (Zurich) encompasses commercial litigation, project financing, banking and competition law. He regularly advises on these topics from a perspective of Swiss, Turkish, European and Comparative law.

His recent publications are:
"What Europeans Can Learn from an Untold Story of Transjudicial Communication: The Swiss-Turkish Experience", in: Mads Andenas and Duncan Fairgrieve (Eds.), Courts and Comparative Law, Oxford University Press, Oxford 2015, Chapter 37; "The Bounds between Negligence and Strict Liability", in: Mauro Bussani and Anthony Sebok (eds.), Comparative Tort Law: Global Perspectives, Edward Elgar: Cheltenham 2015, Chapter 10 (with Franz Werro); "Punitive Damages in Europe and Plea for the Recognition of Legal Pluralism", European Business Law Review (EBLR) 1/2016, pp. 137-157 (with Ina Ebert, Duncan Fairgrieve, Lotte Meurkens, Francesco Quarta); "Turkish Contract Law Reform: Standard Terms, Unforeseen Circumstances, and Judicial Intervention", European Business Organisation Law Review (EBOR) 3/2016, pp. 423-449.
CONTACT
Fribourg University
Institute for International Business Law
Av.de Beauregard 11, Office 5.608, CH-1700 Fribourg
T+41 300 8105 Email