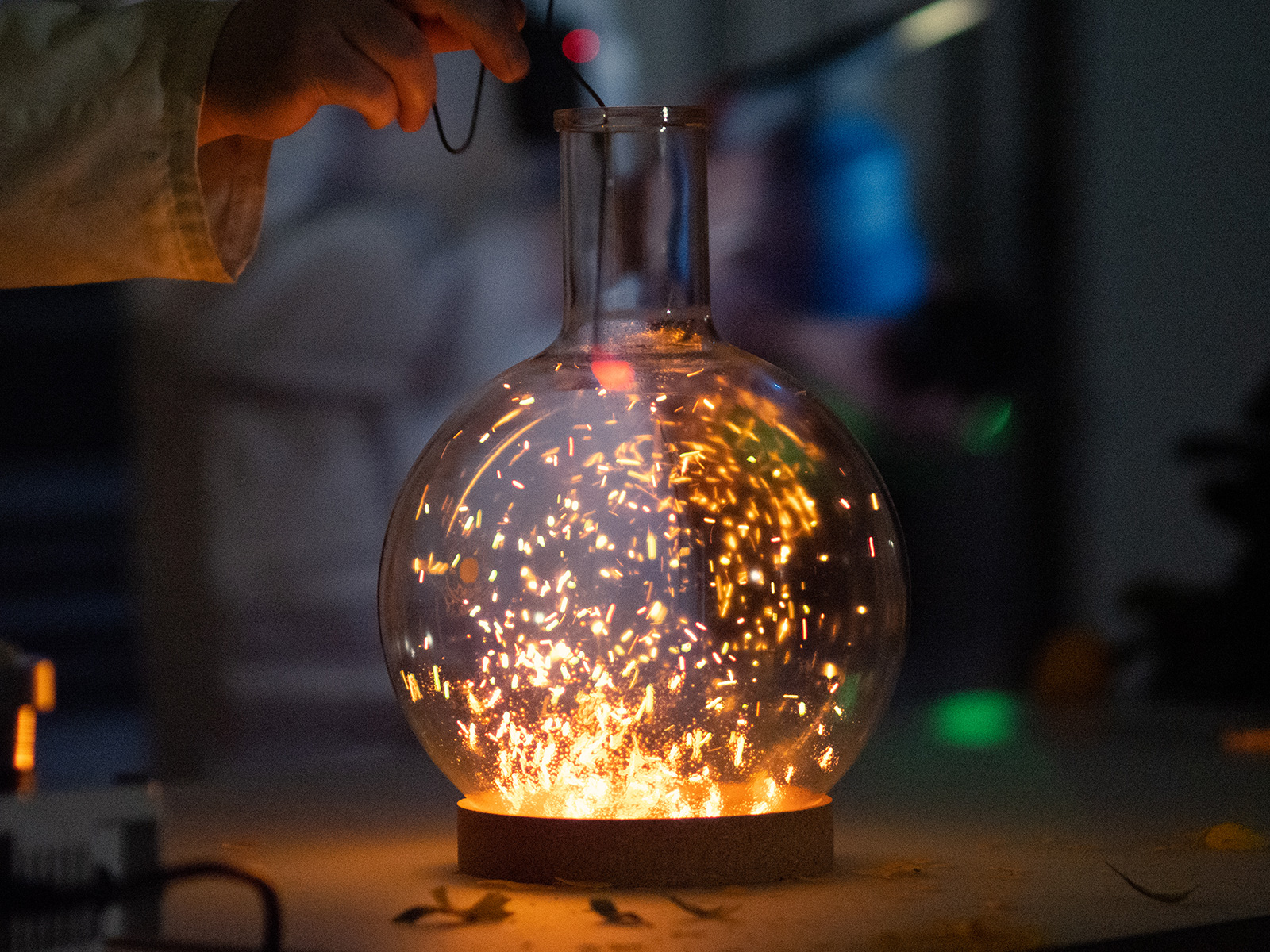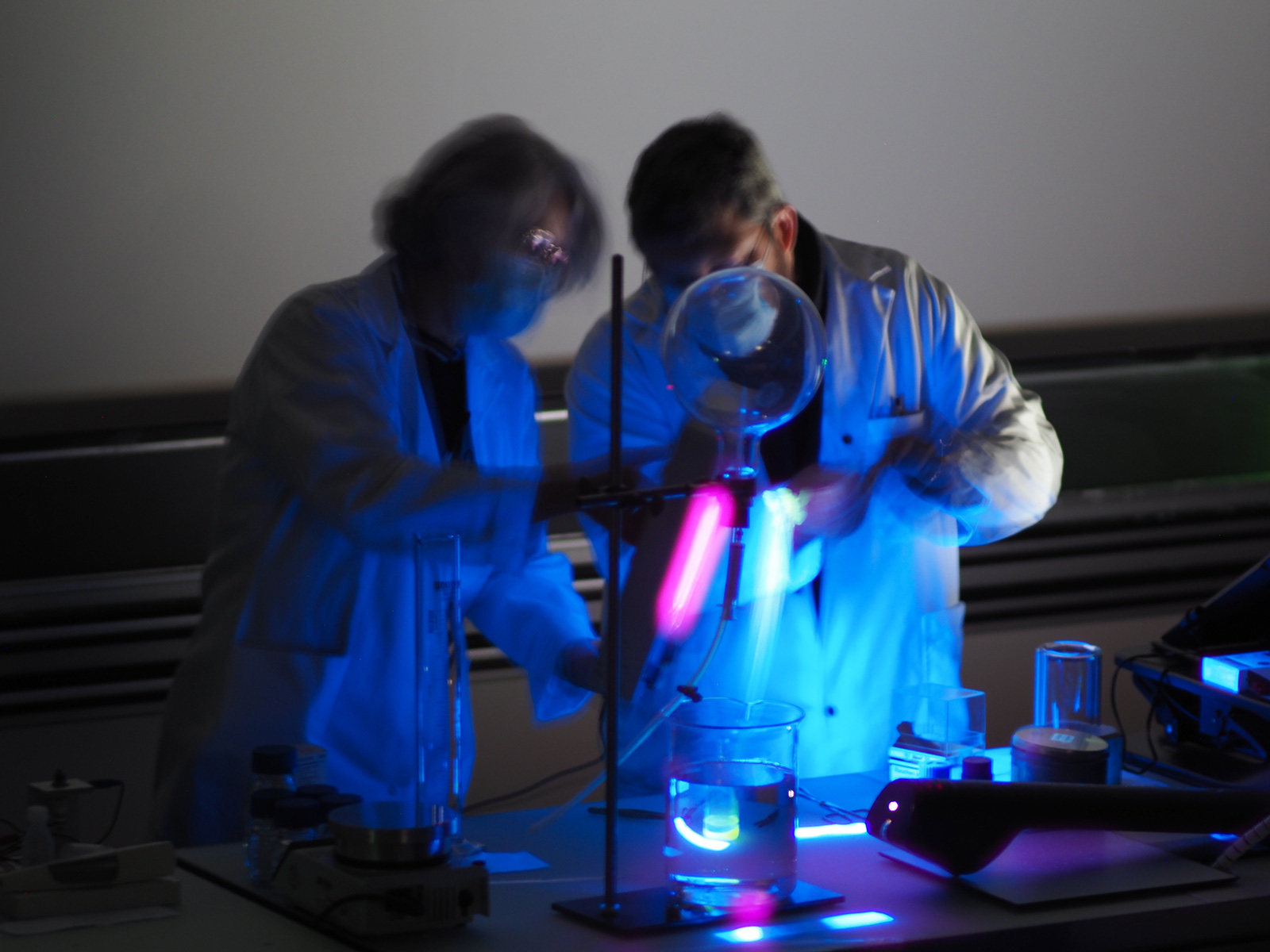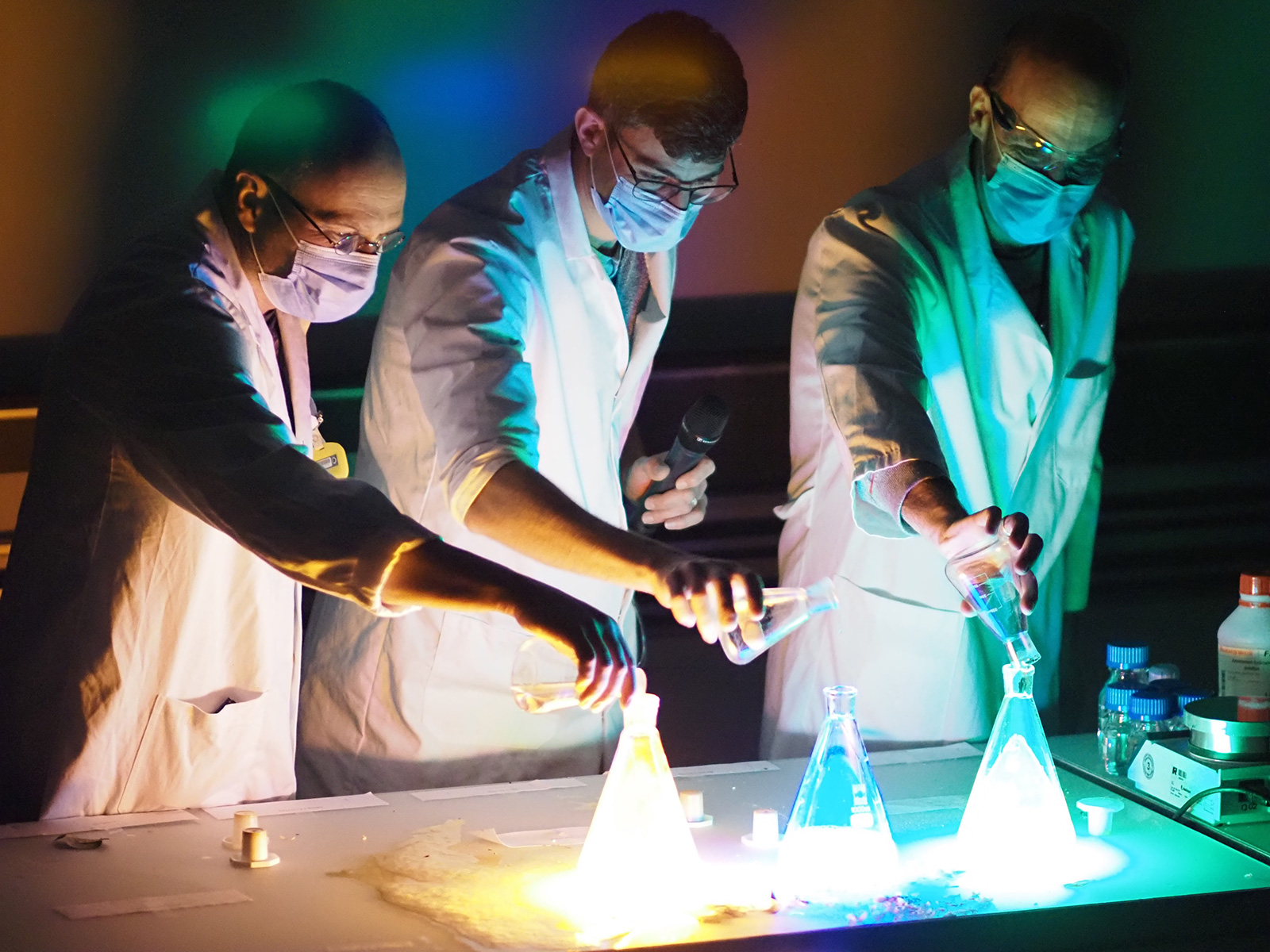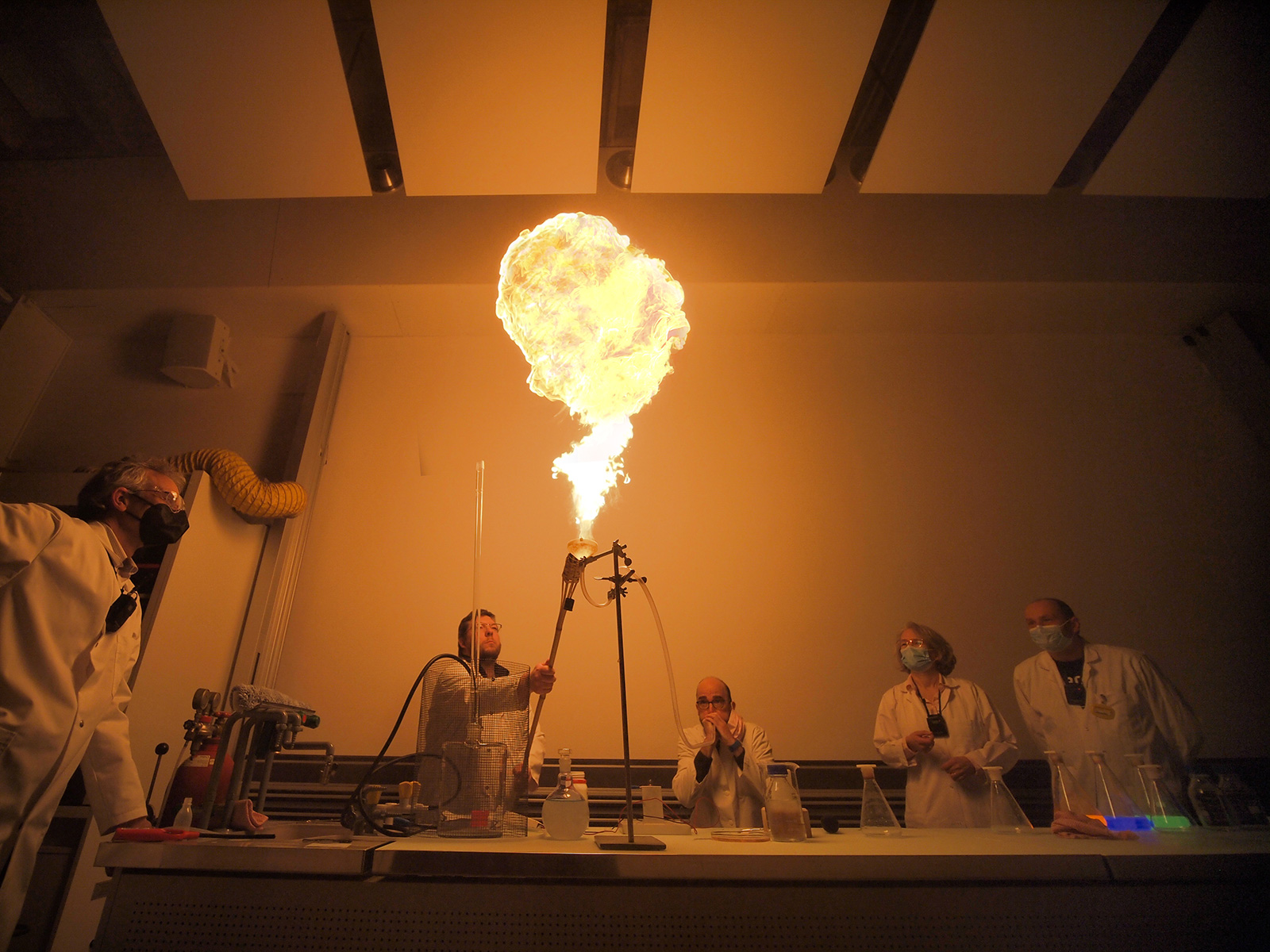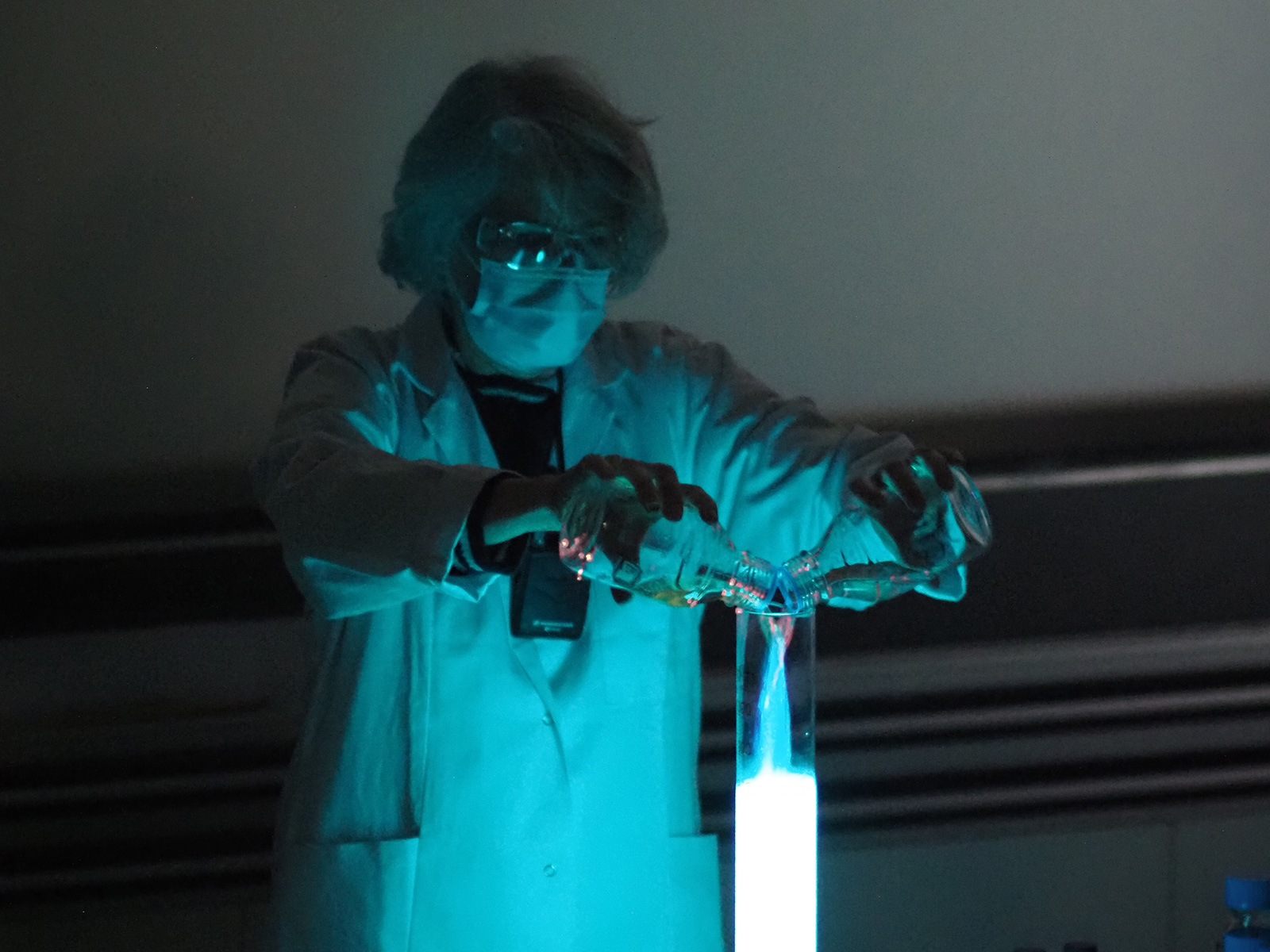 The Chemistry Department of the University of Fribourg offers large groups of visitors the opportunity to attend entertaining shows on the subject of CHEMISTRY. We use the ideas as an interactive tool to give children, as well as adults, a first impression of science and chemical experiments.
Every Christmas, Prof. Katharina Fromm, with the support of many different members of the institute, is launching a new spectacle full of chemical experiments, smoke and color! She had set up so many different performances up to today.
Chemistry Show 2021
"THE CORONA, A Chemical Christmas Series"
For this year's Chemistry Show, Prof. Katharina Fromm performed a stunning show on December 14th, 2021.
2020/ Three Times "Full House"!
On January 9th, 2020, Chemistry Department of the University of Fribourg has hosted the German and French speaking classes of the Colleges St. Michel and Gambach. Prof. Katharina Fromm performed an exciting chemistry show for the guest students.
High Schools Visit, January 2023
On January 23th-24th, Department of Chemistry hosted 900 students from Fribourg colleges; Collège St-Michel, Collège de Gambach, Collège Sainte-Croix and Collège du Sud. Prof. Katharina M. Fromm gave three amazingly interesting short lectures with fun shows to the students.
We had to add extra chairs to the lecture hall!
Christmas Show 2022 "Les Apprentis Sorciers- Die Zauberlehrlinge"
On December 6th, 2022, Fromm Research Group members performed a feastful chemistry show!
Prof.Katharina Fromm and our Student Adviser Dr. Albert Ruggi were the stars of the show!