The Church steeple of the Cathedral of Resurrection in Tirana - in front of the Tower of Babel?
There are several links between the Study Centre for Eastern Churches and the Orthodox Church of Albania:
In 2018 Nathan Hoppe and his family were awarded the "Silver Rose of St. Nicholas" for their missionary commitment to the reconstruction of the Church in Albania (see documentation).
In 2020, the German translation of the book by Archbishop Anastasios (Yannoulatos) of Albania on "Mission in Christ's Way" was published at the Study Centre (see NEWS).
From 1 to 5 February 2020, a group from the doctoral programme DE CIVITATE HOMINIS visited Albania and, under the guidance of Nathan Hoppe and his team, could get first-hand experience about the situation of Church and Society in Albania. A great honour was the private audience by Archbishop Anastasios for the participants on 2 February 2020 after the liturgy (see below).
On February 14, 2020, a delegation of the Study Centre took part in the presentation of the Klaus Hemmerle Prize to Archbishop Anastasios in Aachen Cathedral (see below).
Photos of the study trip to Albania (February 2020)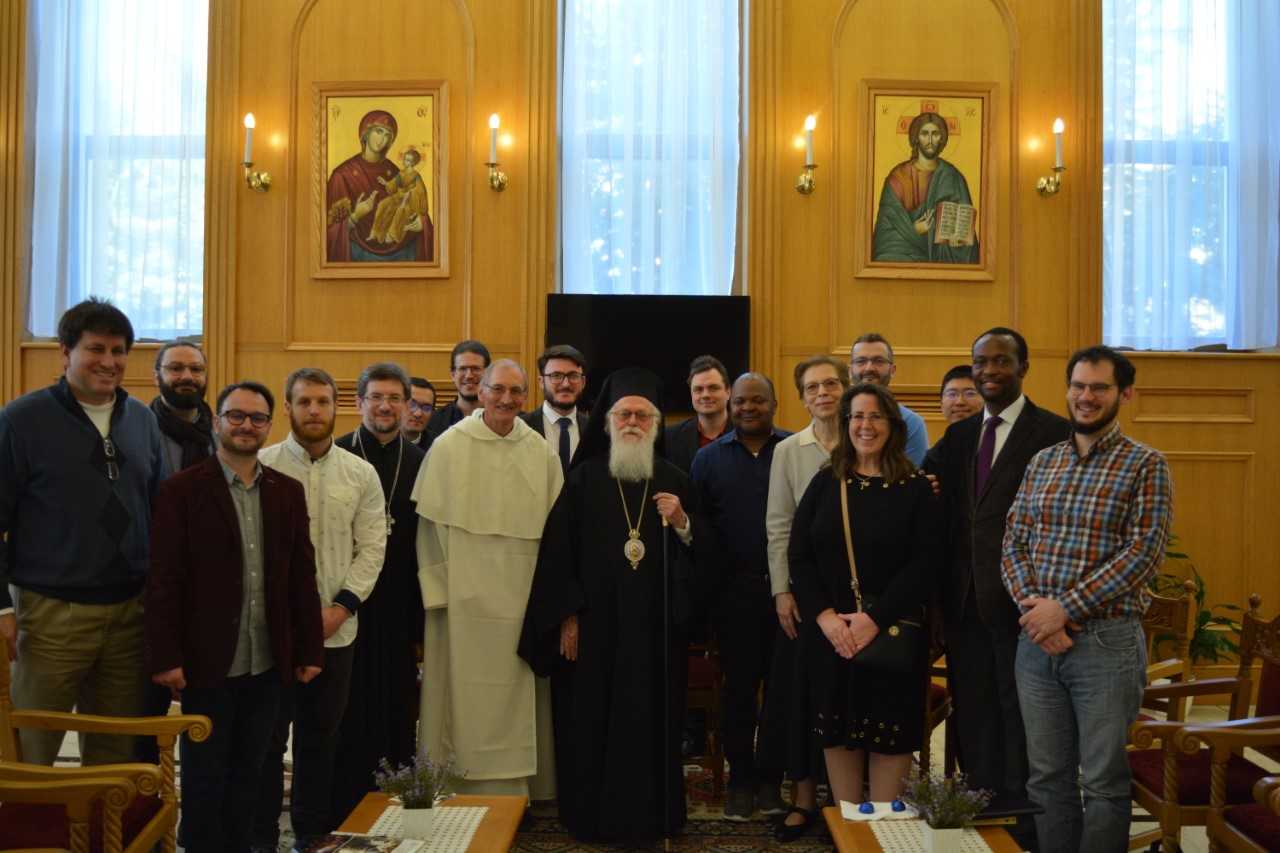 Click on the following pictures to enlarge and scroll :