Experimental and translational oncology
The main research interest of the laboratory is the study of tumor-host interactions. There is growing evidence that the normal tissue co-opted and modified by the growing tumor, provide essential cues to tumor maintenance, dormancy, growth, invasion and metastasis.
We are particularly interested in understanding how the growing tumor modify normal tissue to its advantage, how this modify tissue contribute to tumorigenesis and how therapeutic interventions modify this cross-talk, and what are the consequences. More specifically we are investigating the following aspects of tumor - host interaction:
Tumor microenvironment: How do cells of the microenvironment, in particular bone marrow-derived cells, and adipocytes promote tumor growth and metastasis?
Tumor angiogenesis: how does tumor angiogenesis modulate tumor dormancy, tumor growth and metastasis?

Tumor metastasis: How does the cross-talk between tumor cells and the microenvironment evolve during tumor metastasis ?

Understanding how tumors adapt and evade anticancer therapies.
How can we exploit tumor-host interactions for therapeutic purposes?
Fibrosis in cancer and chronic inflammatory diseases.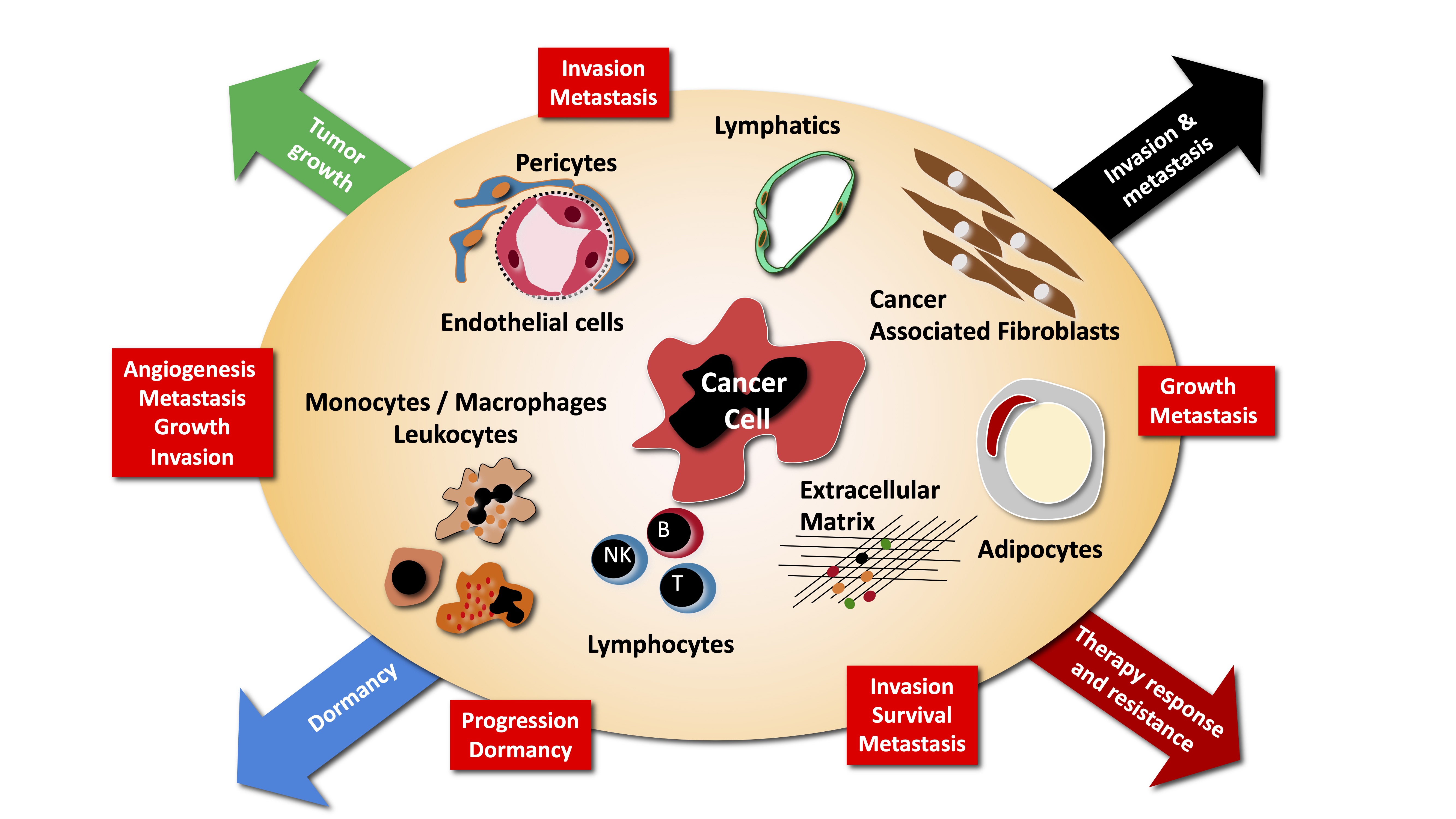 Cliquer ici pour la version en Français
Main lines of research