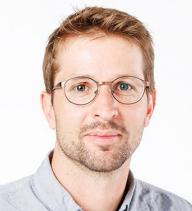 Biography
In our rapidly transforming world, the overarching aim of my research as an engaged geographer is to scrutinize and inform the governance of human-environment relations. I am committed to a nuanced analysis of political conditions and effects of human encounters within and with environments. For this purpose, I find inspiration in the literature of political geology, political geography, political anthropology, political ecology, environmental humanities, science and technology studies, and critical sustainability studies – fields which I creatively engage and try to advance. Essential for my research is the premise that the exercise and operation of power is ultimately intertwined with the (trans-)formation of environments. The task of a geographer is then to geo-graph these power relations – as I have attempted in a series of research project on landscapes and infrastructures built and projected, horizontally and vertically, into environments. My research provides insights into the complex interplay of cultural and material politics about time and space, about history and territory, about the future and the past, about safety and risks, and about the Earth and Worlds. As an engaged geographer sensitive to the contested nature of governance processes both in the 'global South' and 'global North', I have invested in disciplinary, inter- and transdisciplinary exchange to enable dialogue and inspire debates. To me, engaging geography means not simply to produce academic knowledge about societies and natures 'out there', but also to create moments, spaces and visions for the world to transform. In my view, the university constitutes a crucial site to do so – in case we manage to make it speak in a reflexive and collaborative manner within and beyond.
Research and publications
Publication and Works

Loading Orcid 0009-0009-8892-5916

Research Projects

Political Geology of Nuclear Waste Controversies (2023-present). This project scrutinizes the way nuclear waste governance reconfigures the relation between humans and the geological underground in Switzerland.

Unruly Natures (2020-present) is a transdisciplinary research project on "earth-beings". The project opens up space for unsettling neoliberal ecologies and reimagining ecological politics.

Governance of Risk and Sustainability (2019-present). This project studies nuclear waste governance in Switzerland, focusing particularly on the politics of risk, safety and sustainability.

State Formation and the Politics of Infrastructure (2011-2017). This research project analyzes the interrelation between processes of state formation and the formation of landscapes and infrastructures in rural and urban Ethiopia.