RC19 Annual Conference 2021 - Venue, travel and practical information
The University of Fribourg in Switzerland
In 1763, the Academy of Jurisprudence was founded in Fribourg. This was a first step to counter the lack of higher education in the Catholic areas of Switzerland. The University of Fribourg itself was founded in 1889, as the first university in and for the Catholic areas in Switzerland. The first lectures were offered at what was then the Faculty of Humanities and Jurisprudence. In the following year (1890), the Faculty of Theology started teaching.
In 1907, the first women were admitted and since 1998 there are more women studying at the University of Fribourg then men. Currently, there are approximately 10,000 students in the Bachelor, Masters and PhD programs. They are taught and supported by over 800 professors, lecturers and research assistants. The University of Fribourg is the only bilingual university in Switzerland. Students can study in French, in German or in bilingual programs. Some courses and a few full programs are also in English. The members of the University community come from 110 countries, a living testimony of the international orientation of the University of Fribourg.
In 1941 the central main location with its unique architectural combination of concrete classicism and modernism was opened: the building "Miséricorde". A second main modern building was inaugurated in 2005 in the Pérolles neighbourhood. In addition to these two main locations, there are several other university buildings scattered across Fribourg.
The Department of Social Work, Social Policy and Global Development
In 1949, an Institute of Charity was founded as part of the Faculty of Theology. It was renamed into Section Caritas in 1961 and integrated into the Philosophical Faculty, offering courses in Social Work. In 1971 a full study program leading to a licentiate was created, followed by a bilingual Chair in Social Work in 1980 teaching both in French and German. In 1991, not least due to the large increase in students, a French Chair was established and the field of social policy was added to social work. Until today, Fribourg is the only university in Switzerland offering study programs with the combination of the fields of Social Work and Social Policy based on sociology as the discipline of reference.
In 2010, the Department of Social Work and Social Policy became part of the Department Social Sciences scattered across the city in different locations and later turned into the Division of Sociology, Social Policy and Social Work. In 2019 the Division of Sociology, Social Policy and Social Work was integrated into the (re-)founded Department of Social Work, Social Policy and Global Development, a niche in the Swiss academic field. The Department is located since 1991 in the building St Agnès shown on the photographs. At present, almost 400 students are enrolled in programs such as Social Work and Social Policy or Sociology on Bachelor level. More than 160 students study in the Major programme Sociology, Social Policy, Social Work. There are around 25 PhD students in total though quite some work outside the university.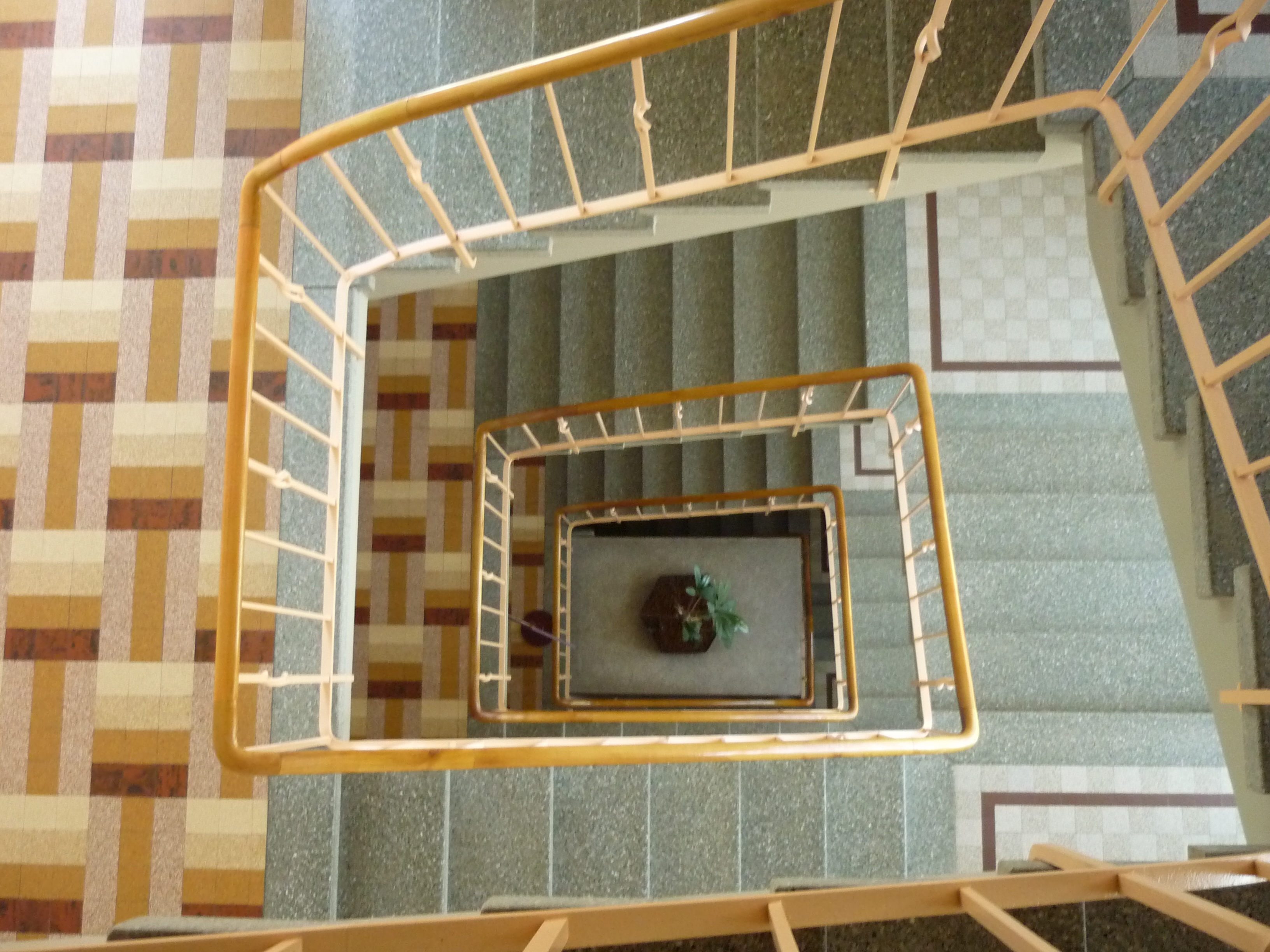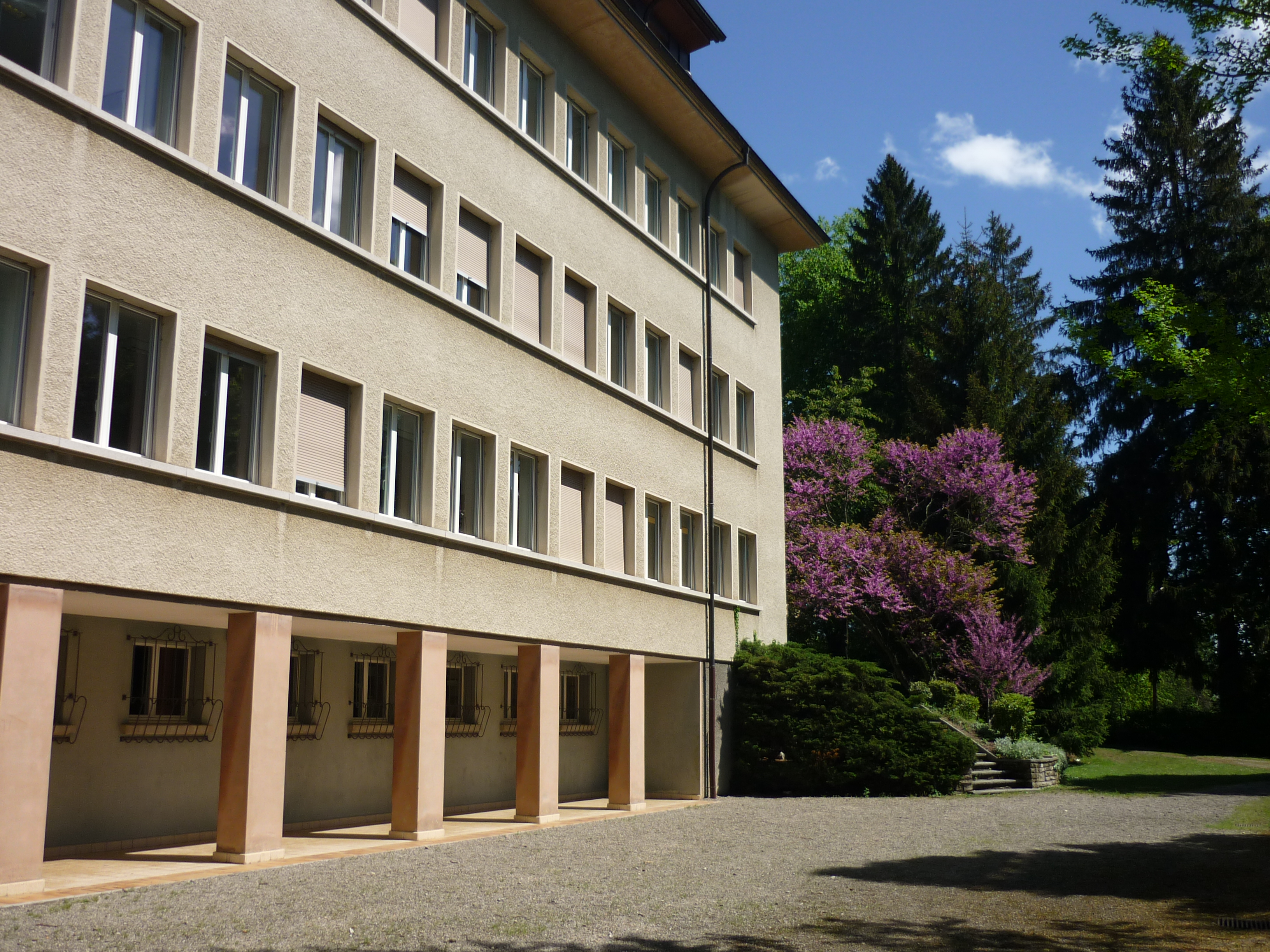 The Department of Social Work, Social Policy and Global Development has several focal points in its research. Key topics are social inequalities, poverty, health, labour market, family and gender. Research and teaching is done not only on Switzerland and Europe, but also on Latin America, sub-Saharan Africa and Eastern Europe.
Fribourg and its environment
The town of Fribourg with its 40'000 inhabitants is a classic university town. Besides its student life, it is marked by its medieval old town which partly lies on a small rocky hill above the valley carved deeply into the rocks by a loop of the river Sarine . Although Fribourg is known to be a bilingual city, the river separates the French and German language and cul­ture areas in the city of Fribourg but also more general in Switzerland. This separation line that is called the "Röstigraben". It also crosscuts with the religious division between predominantly catholic and protestant areas around Fribourg. In Fribourg distances are short. The town can easily be explored by foot or public transport.
Concerning accommodation, Fribourg has smaller and larger hotels, but also low-cost accommodation (Airbnb, student hostels). While Switzerland is well known for is high prices, the town of Fribourg is among the cheapest in Switzerland.
Participants of the conference will also be able to discover Fribourg on a guided tour that will introduce them to some particular Fribourg and Swiss institutions of social support (e.g. the Hôpital des Bourgeois founded in the 13th century).
The touristic attractions of the surrounding areas include the medieval castle in the picturesque town of Gruyères – the name giver to the famous cheese – , the Maison Cailler chocolate factory or pre-alpine areas such as the Black Lake. These destinations are easily reachable by public transport from Fribourg in day trips, but also offer accommodation for longer visits.
Travel
The most convenient airports near Fribourg are Zurich Airport or Geneva Airport. Zurich has intercontinental direct flights and many flights to European destinations (some of them by low-cost carriers). In Geneva there are somewhat less intercontinental and European flights, but more European low-cost carriers. From both airports, there are regular direct trains to Fribourg about every 30 minutes. The journey to Fribourg lasts about 90 minutes from Geneva airport or 105 minutes from Zurich airport.
Fribourg train station is 20 minutes by direct train from Berne where there are trains to Italy, ICE trains to Germany and TGV trains to France (some are direct trains, others require a change of train in Basel). 50 minutes away from the Fribourg train station by direct train is Lausanne where there are TGV trains to France.
Fribourg is also reachable by long distance coaches from several European countries.
Practical information
The document "RC19 Fribourg site maps" contains:
- a map of Fribourg indicating the most important sites of the conference (conference site, restaurants, bus stops, railway station, some hotels)
- a detailed map of the railway station Fribourg/Freiburg including information on public transportation in Fribourg
- a site map of Regina Mundi