Prix Jean-Louis Leuba
The Institute for Ecumenical Studies annually announces the "Prix Leuba", donated by Jean-Louis Leuba (1912-2005) for outstanding work to promote mutual knowledge and deepened communion among Christians.
The prize will be awarded at the Dies Academicus of the University of Fribourg (15 November).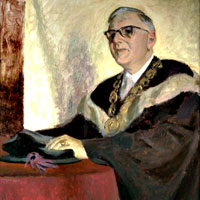 Announcement of the Award "Jean-Louis Leuba" 2023
Further informations
Regulations of the "Prix Jean Louis Leuba"