Logo
The logo of the Institute for Ecumenical Studies takes up the old logo of the University of Fribourg: It shows the risen and elevated Christ, recognizable by the wounds as the Crucified One.
The motif comes from the portal of the St. Nicholas Cathedral in Fribourg. Under the enthroned Christ, in the midst of the scene of the Last Judgement, St. Nicholas, patron saint of Fribourg, can be seen, above him the inscription:
"Protegam hanc urbem et salvabo eam propter me et propter Nicolaum servum meum" 4 Reg 19
The word Yahweh here refers to St Nicholas:
"I will protect and save this city for my sake and for David's of my servant" 2 Kön 19,34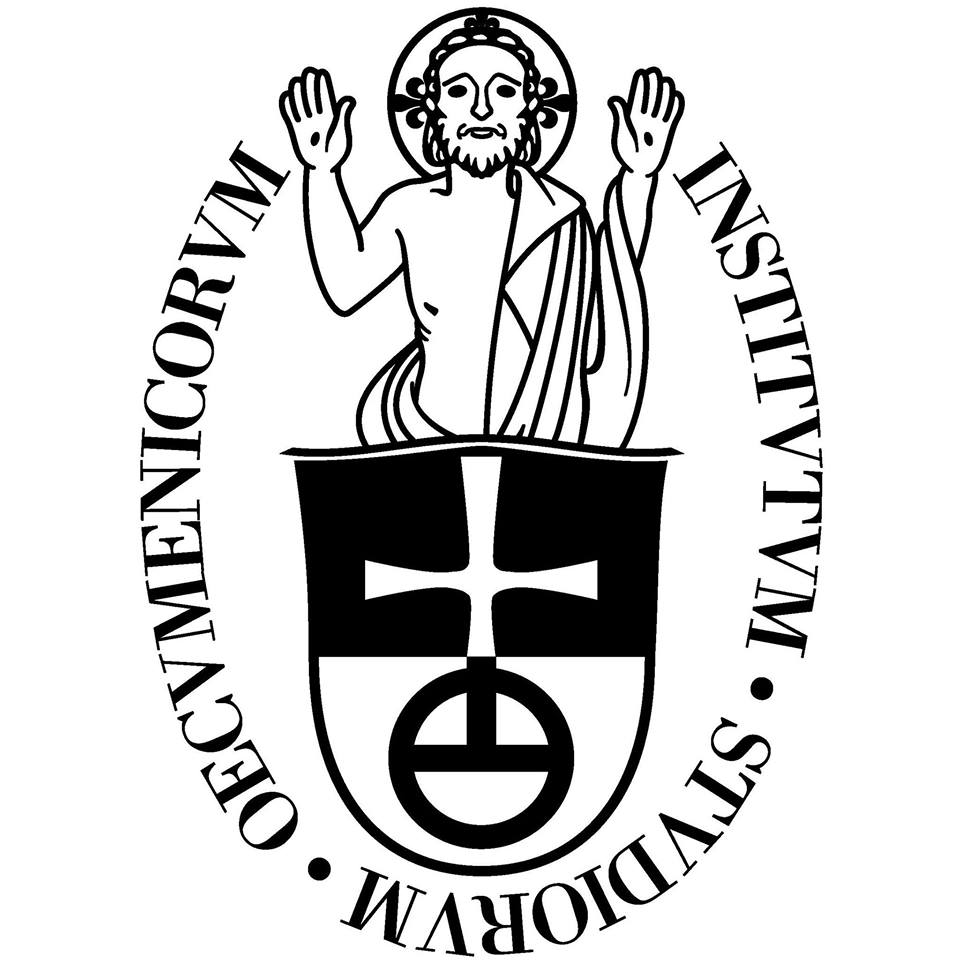 The transcription reflects the Latin name of the institute that led to the abbreviation ISO:
INSTITUTUM STUDIORUM OECUMENICORUM
The words "Ut unum sint" come from the high priestly prayer of Jesus:
"Holy Father, keep them in thy name, which thou hast given me, that they may be one like us" Joh 17,11
These words also form the title of the Encyclical of Pope John Paul II on the commitment to the unity of the Church (1995).