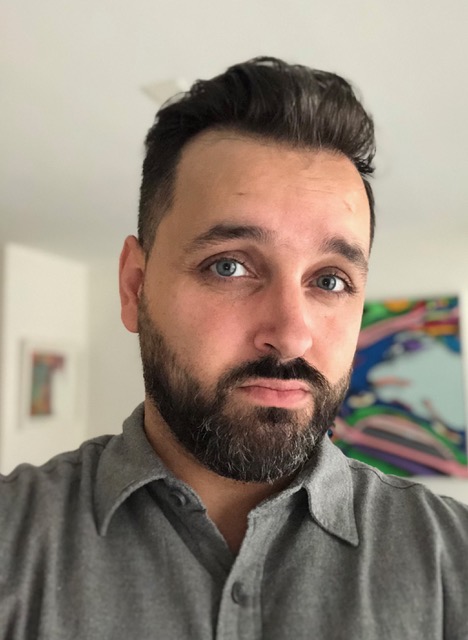 Chaire Ressources Humaines et Organisation
Université de Fribourg
Bd. de Pérolles 90
CH-1700 Fribourg
Bureau E420 Bâtiment 21

Tel: +41 26 300 84 43
E-mail:pedro.araujo@unifr.ch
About Pedro
Pedro Araujo holds a bachelor's degree in Business Administration from the School of Engineering and Management Vaud (HEIG-VD) as well as a master's degree in Social Sciences from the University of Neuchâtel. He was also a student at the École Normale Supérieure in Paris. Previously, he held the position of graduate assistant during a five-year term at the University of Lausanne, where he obtained a PhD in Social Sciences.
As part of his doctoral research (dir. Prof. Dr. Felix Bühlmann), he received a FNS Doc.Mobility grant and was a visiting scholar at the Department of Sociology at Columbia University in New York (Prof. Dr Shamus Khan). His thesis focuses on the careers of Swiss bank elites.
Currently, he works as a Senior Researcher at the Chair of Human Resources and Organization at the University of Fribourg where he participates in teaching activities, supervising student works, as well as the FNS research project Local Power Structures and Transnational Connections: New Perspectives on Elites in Switzerland, 1890–2020. He is also a member of the Swiss Elite Observatory (OBELIS) of the University of Lausanne. His areas of interest and specialization are economic elites, careers, and life courses.
Passionate about urban art, he has curated exhibitions (held in Lausanne, Zurich, Paris, and New York) with artists from the graffiti scene.
Research
Mach A., Araujo P. (2018). "Longévité des familles à la tête des banques privées suisses: Trois exemples de trajectoires contrastées." Revue vaudoise de généalogie et d'histoire des familles 2017: 49-62.
Araujo P. (2018). "Dynamics of internationalization: A sequential analysis of the careers of Swiss banking elites." In New Directions in Elite Studies, edited by Olav Korsnes, Johan Heilbron, Johs. Hjellbrekke, Felix Bühlmann and Mike Savage. Abingdon, UK: Routledge.
Livi C., Araujo P., Crevoisier O. (2017). "The territories of 'sustainable' innovation: From local milieus to 'responsible'communication—The cases of photovoltaics and sustainable finance in Western Switzerland." In Sustainable Innovation and Regional Development, edited by Leïla Kebir, Olivier Crevoisier, Pedro Costa and Véronique Peyrache-Gadeau. Cheltenham, UK: Edward Elgar.
Araujo P., Bühlmann F. (2015). "Swiss Banking Elites: Between Internationalization and National Career Patterns." LIVES Working Paper 35, 32p.
Crevoisier O., Theurillat T., Araujo P. (2011). "Les territoires de l'industrie financière: Quelles suites à la crise de 2008-2009?" Revue d'économie industrielle 134, 133–58.
Communications at conferences
Araujo P. (2017). "Réflexions sur la conduite d'entretiens biographiques avec des dirigeants de banques suisses." 7ème congrès de l'Association Française de Sociologie, July 3–6, Université Picardie Jules Vernes, Amiens.
Araujo P. (2016). "Les carrières des élites bancaires suisses," 20ème congrès de l'Association Internationale des Sociologues de Langue Française, July 4–8, Montréal.
Araujo P. (2015). "The interplay of cosmopolitan capital and social capital in the field of Swiss banking elite elites: Between internationalization and national career patterns." Conference Changing Elites in Europe, November 26–27, London School of Economics (LSE), London.
Araujo P. (2015). "The transformed career logic of Swiss banking elites: A field analytical approach." 12th conference of the European Sociological Association, August 25–28, Prague.
Araujo P. (2014). "Swiss banking elites: between internationalization and national career patterns." Conference Knowledge, Status and Power. Elite Education, Training and Expertise, October 23–24, Sciences Po, Paris.