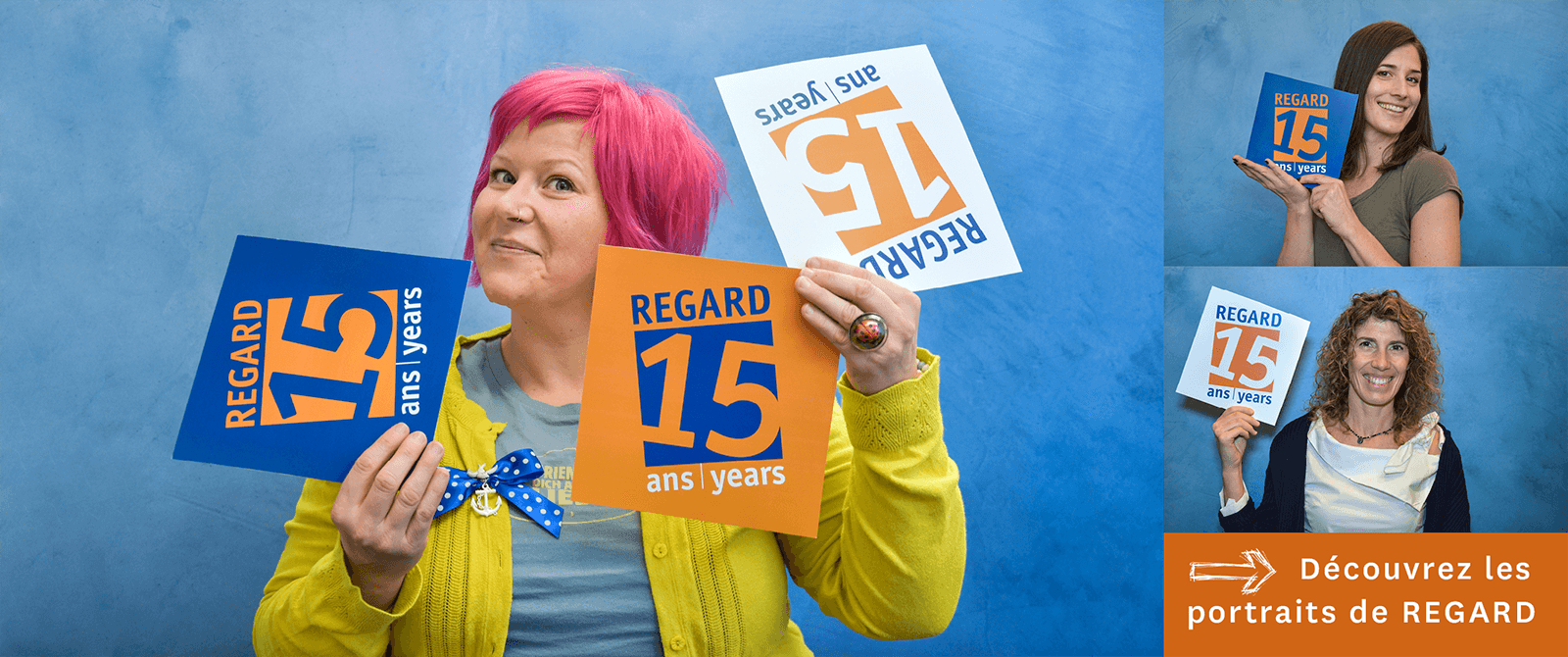 15 years of REGARD
In November 2004, the first workshop of the REGARD workshop program took place at the University of Fribourg. At the time, there was no transversal skills training for female researchers in Switzerland. Since then, more than 2,700 doctoral students, postdoctoral fellows, lecturers, MERs and professors have participated in the many workshops offered over the past 15 years in the partner institutions. To mark the occasion, REGARD's program management gives the floor to former and current participants, facilitators and partners. In addition, on May 9, 2019, we celebrated the existence of one of the first workshop programs for young women academics during a convivial evening in Lausanne.
15 participants, trainers and partners have their say
How did you discover the REGARD workshops?
Katarzyna Wac says she discovered the REGARD workshops in 2006 by looking for information on self-management methods offered by universities. Following the discovery of the workshops in 2007 during a training day at UniFR, Sara Cotelli acknowledges that she regularly consults the workshop offer because she often finds very good topics proposed. Lucile Davier and Valérie d'Acremont stated that when they first heard about the program, they thought, "This is something for me! ».
Most of the interviewees discovered the REGARD workshops through the informative emails from the Equality Offices of the different partner institutions. Some of them say they attended their first workshop on the recommendation of colleagues at the university or heard about it through the Réseau romand de mentoring pour femmes.
What made you participate in a REGARD workshop?
Curiosity, the desire to improve, the desire to find answers, the desire to grow professionally, the interesting topics offered, the desire to learn new things, the wish to exchange and share experiences, the desire to acquire new skills... There are many reasons to participate!
What is a REGARD workshop?
Meike Ramon and Valérie Santschi ptalk about learning opportunities to acquire new skills or to improve existing ones. Monique Bolli remembers meeting a group that was open to the idea of moving forward, working on oneself and curious to share with others.
But what other ingredients are part of the REGARD recipe?
How did you apply the knowledge you acquired to your professional life?
A large proportion of the interviewees stated that they had applied the knowledge they had acquired in both their professional and personal lives. Many of them talk about increasing self-confidence.
However, are there any concrete examples of the direct application of these acquired skills?
Why do you think that measures for the next generation of women academics are important?
It is very clear for Eva Vokacova : "Because we need more women in the academic world; just look at the figures!". Alexandra Kämpfer-Homsy pointed out that women's career paths are not always easy and they therefore need support measures such as the REGARD workshops.
And what do the other interviewees think?
REGARD opens up to the men
The current REGARD program manager, Claudia Möri, points out that since 2017 some workshops are also open to men. As you will see in this video, there are a variety of opinions on this question.
What do you think about that? Share your opinion by writing to us at regard@unifr.ch
Would you recommend the REGARD workshops to your colleagues?
No one we interviewed hesitated to answer: "Yes, I highly recommend them! ».
Fabienne Gfeller thinks that these are good moments for exchange and reflection. They allow you to step back from your daily activities and see them from a different perspective. In addition, they are very helpful in meeting people from other backgrounds and also encourage really interesting exchanges. Jenifer Miehlbradt says that the skills learned in the REGARD workshops are extremely important in the academic environment to help progress in a more effective and confident way. Noémie Chardonnens evokes the rarity of having spaces outside of everyday concerns, outside of time, where it is really possible to go and talk with women who are concerned by the same problems and ask the same questions. She feels that participants come out of the workshops with greater motivation to pursue their academic careers. Nicolas Ruffieux gladly recommends them to his colleagues, women and men.
Celebrating 15 years of REGARD - May 9, 2019, Cinéma Oblò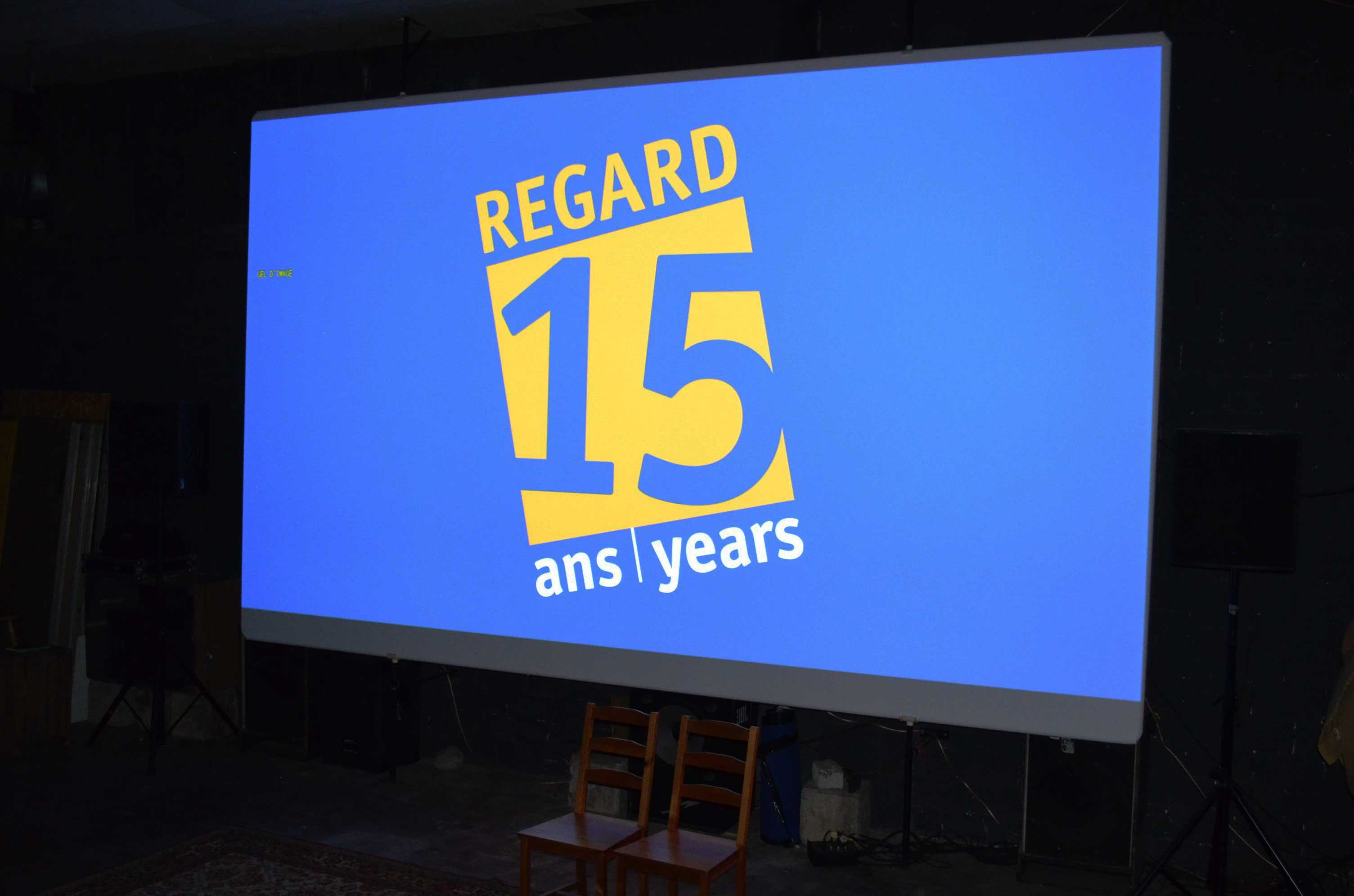 Celebrating 15 years of REGARD at Oblò Cinema in Lausanne
1/12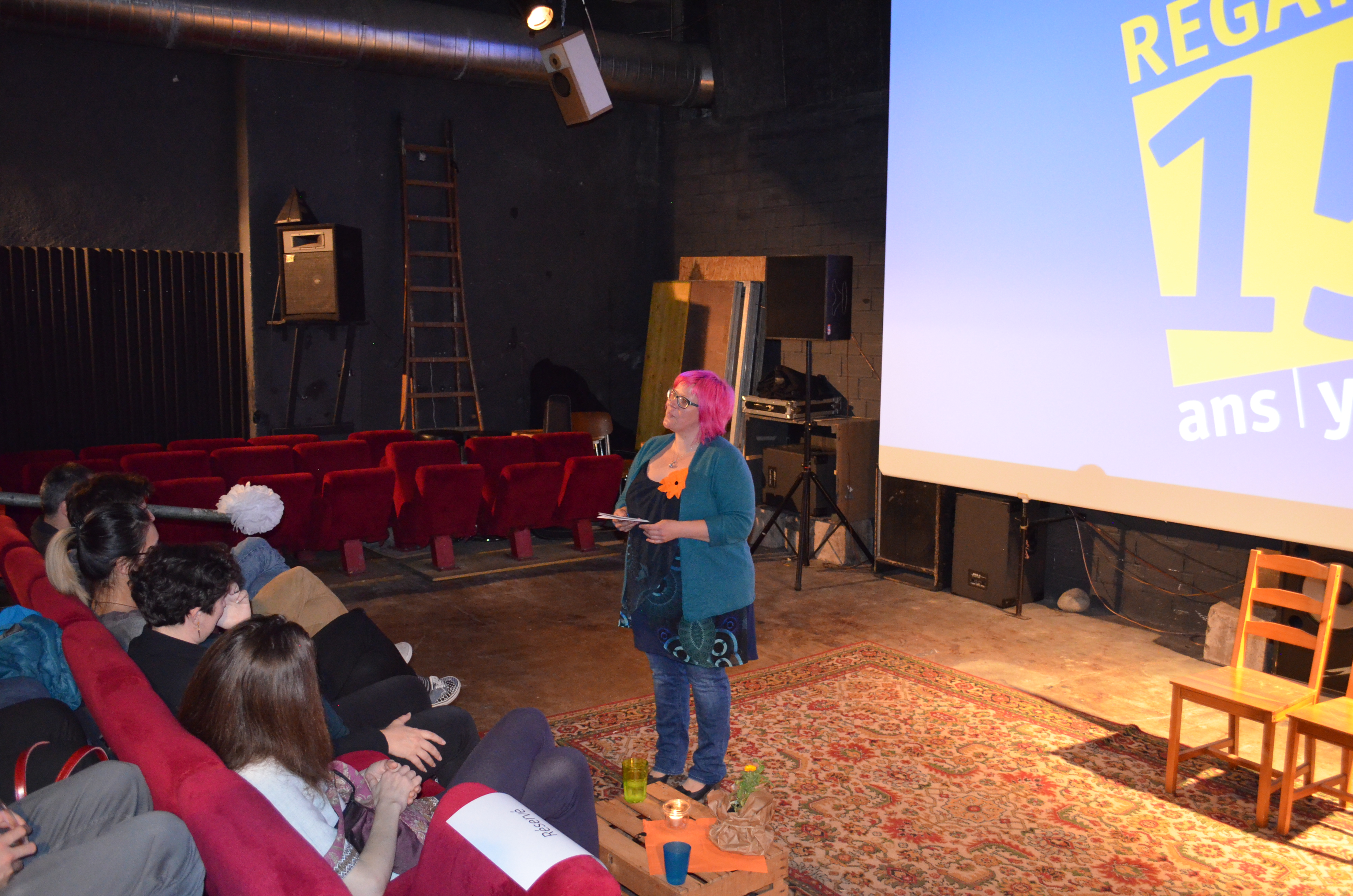 Welcome and introduction of the evening by Claudia Möri
2/12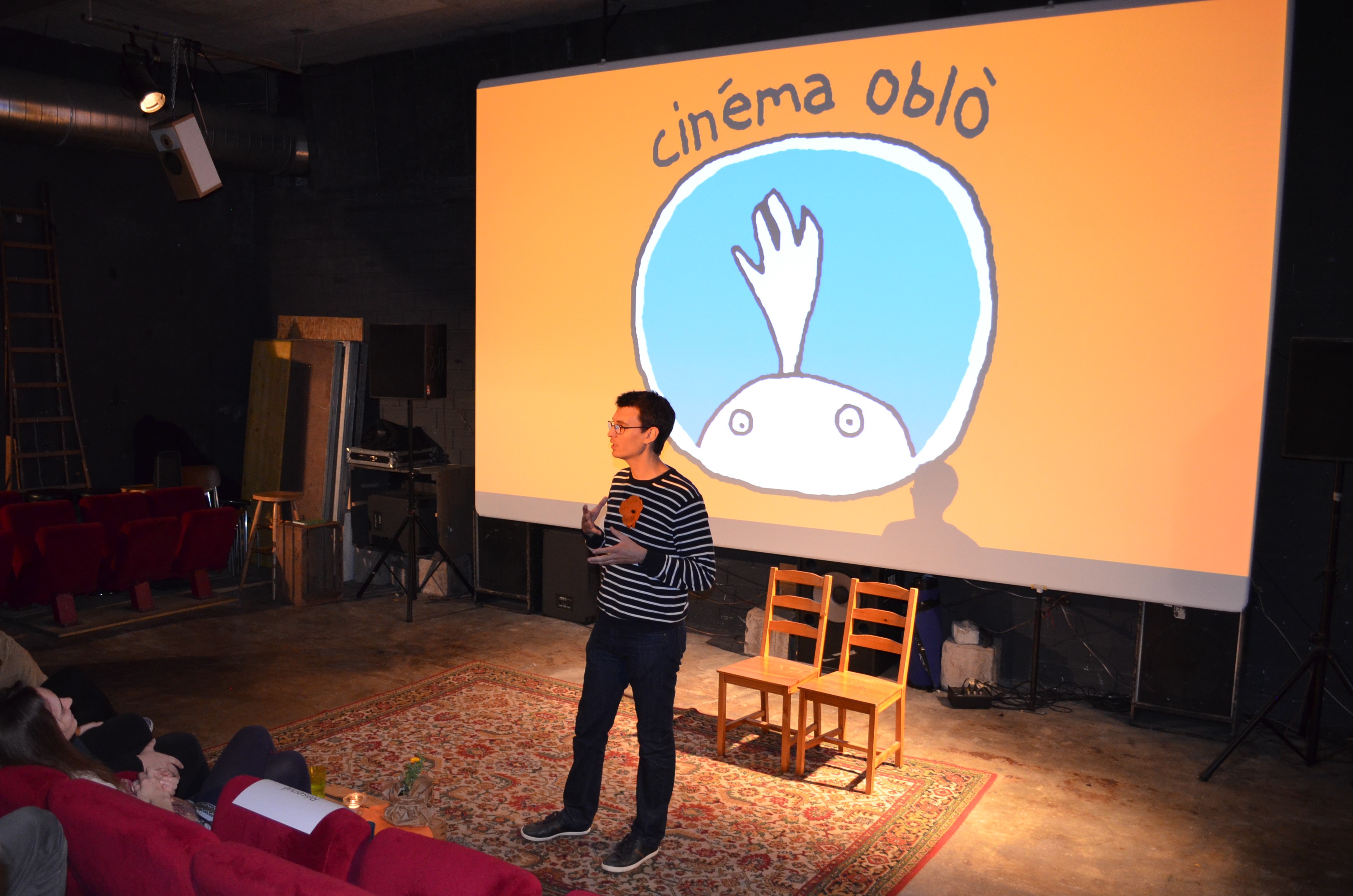 Presentation of Oblò Cinema by Quentin Delval
3/12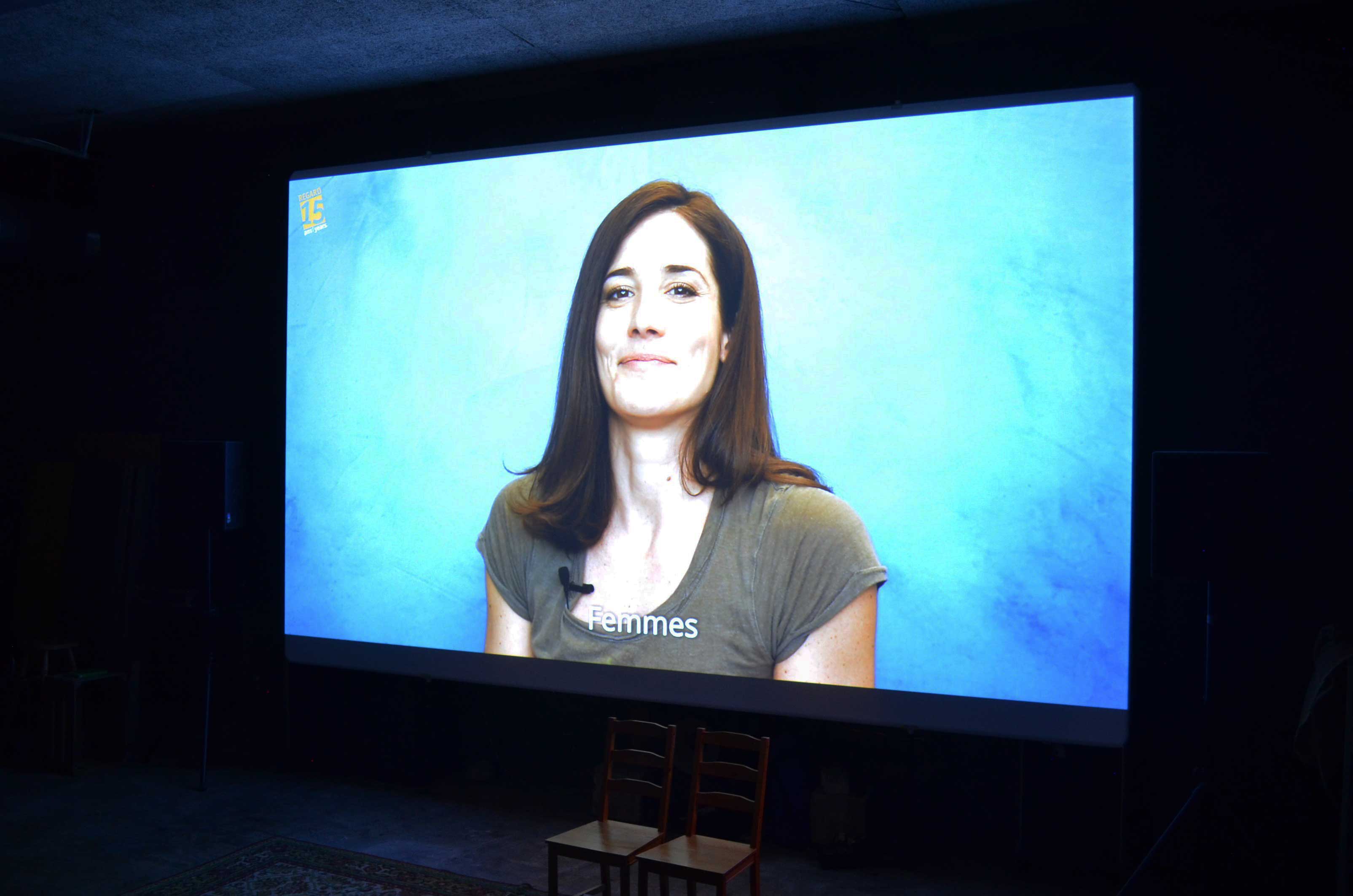 Video projection - Retrospective of last 15 years
4/12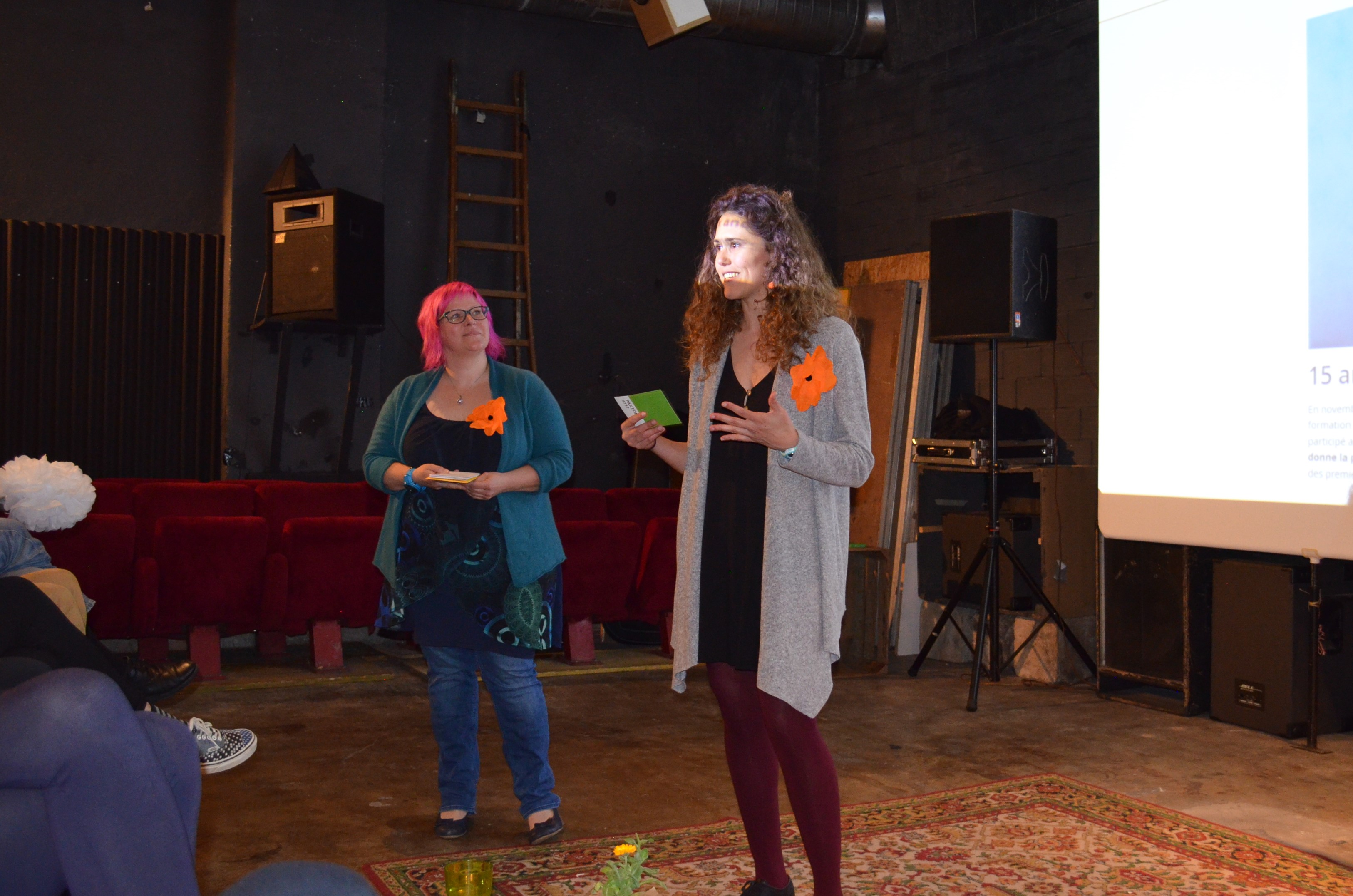 Special thanks to the interviewees by Maria Sureda
5/12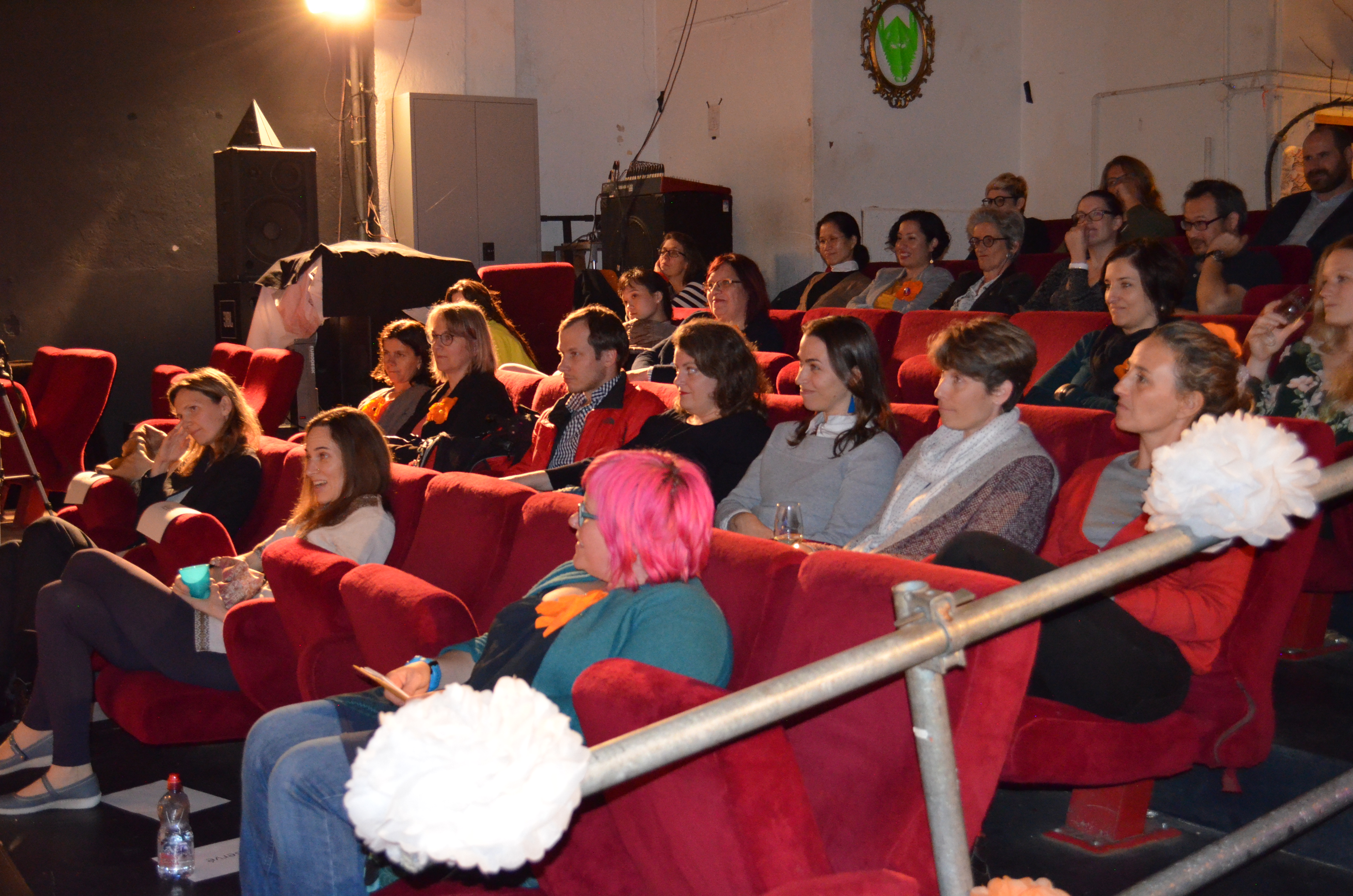 Participants of the evening
6/12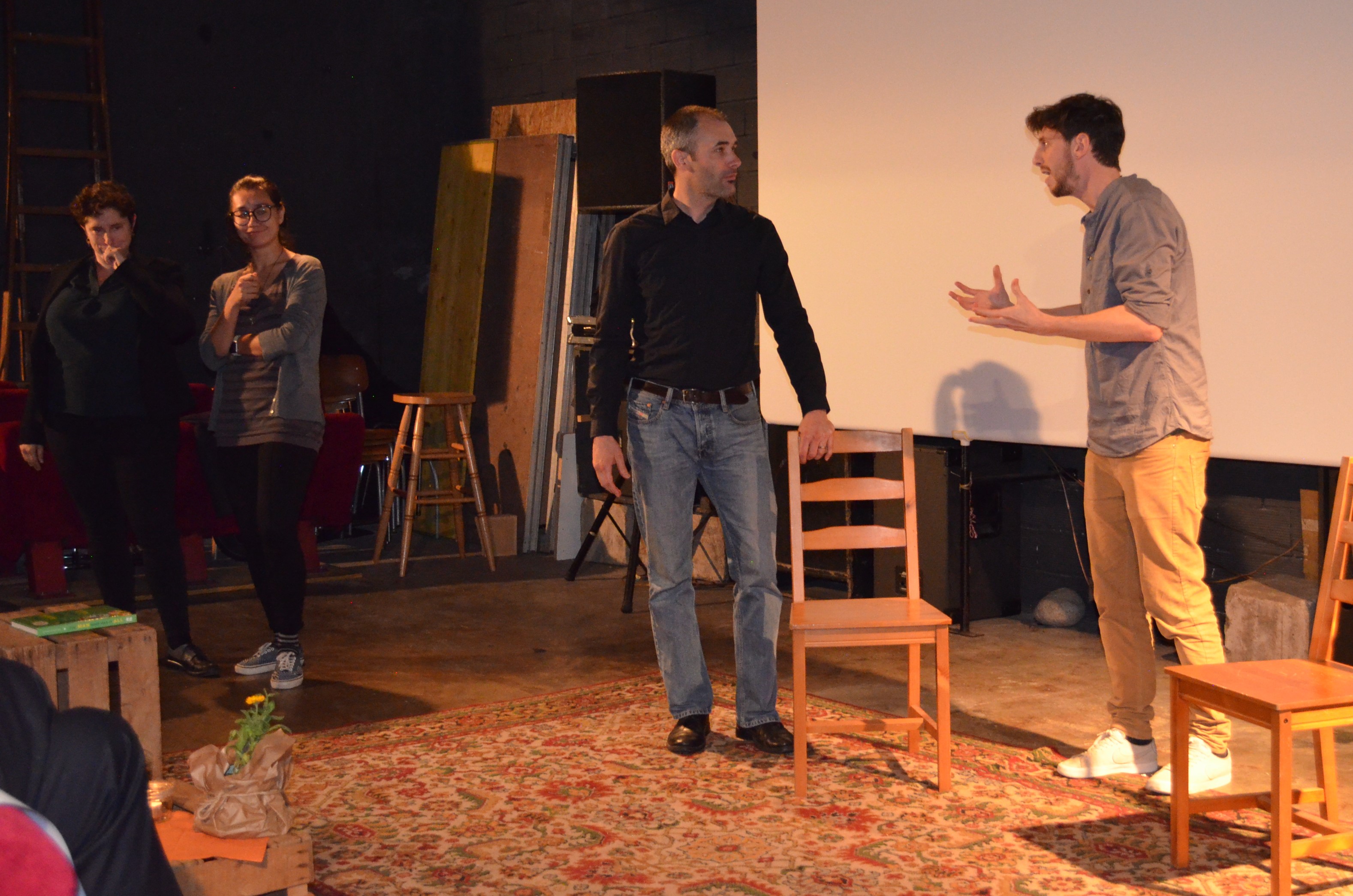 Impro-show on gender (in)equality in academica, by The Catalyst
7/12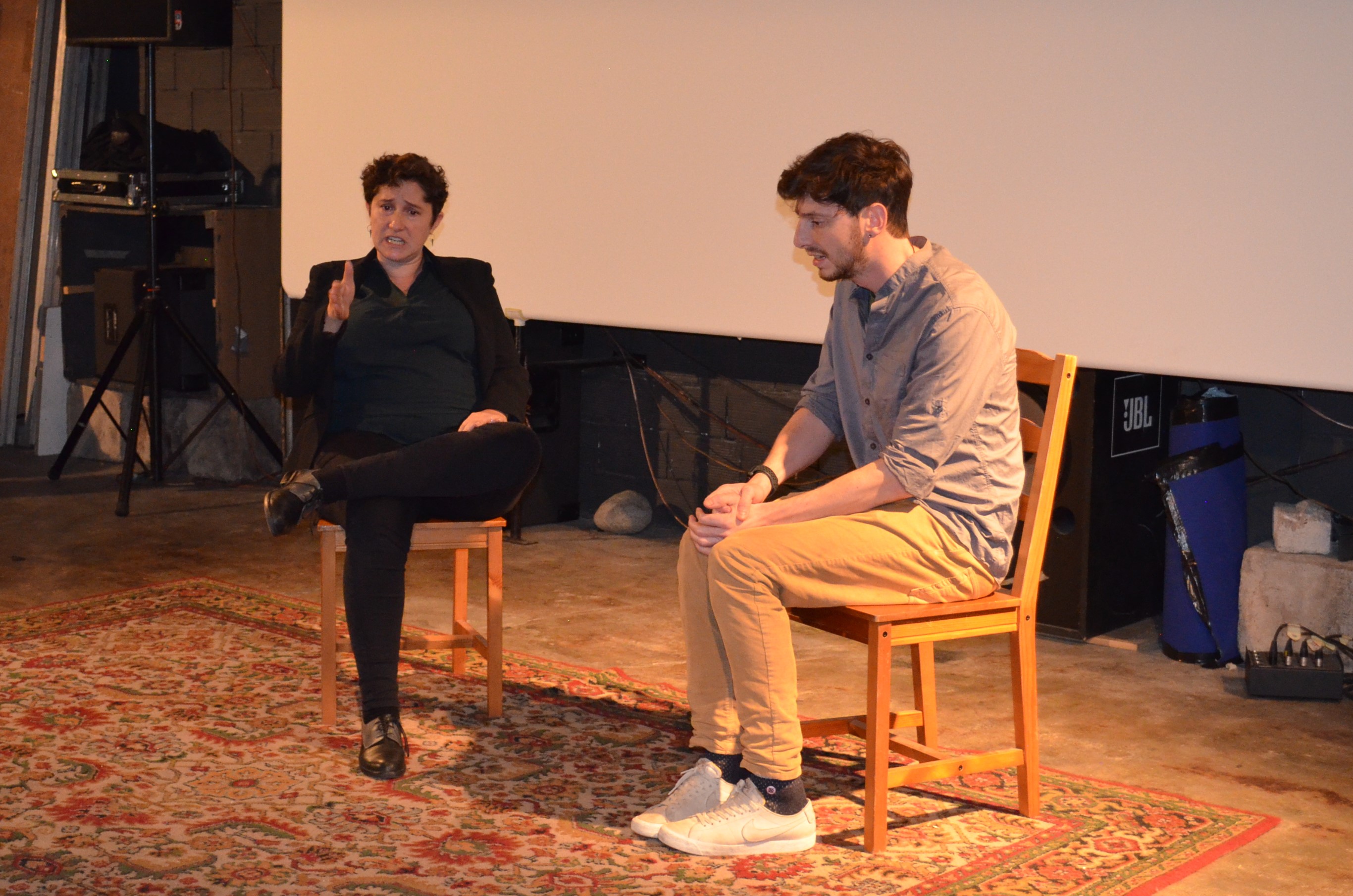 Impro-show on gender (in)equality in academica, by The Catalyst
8/12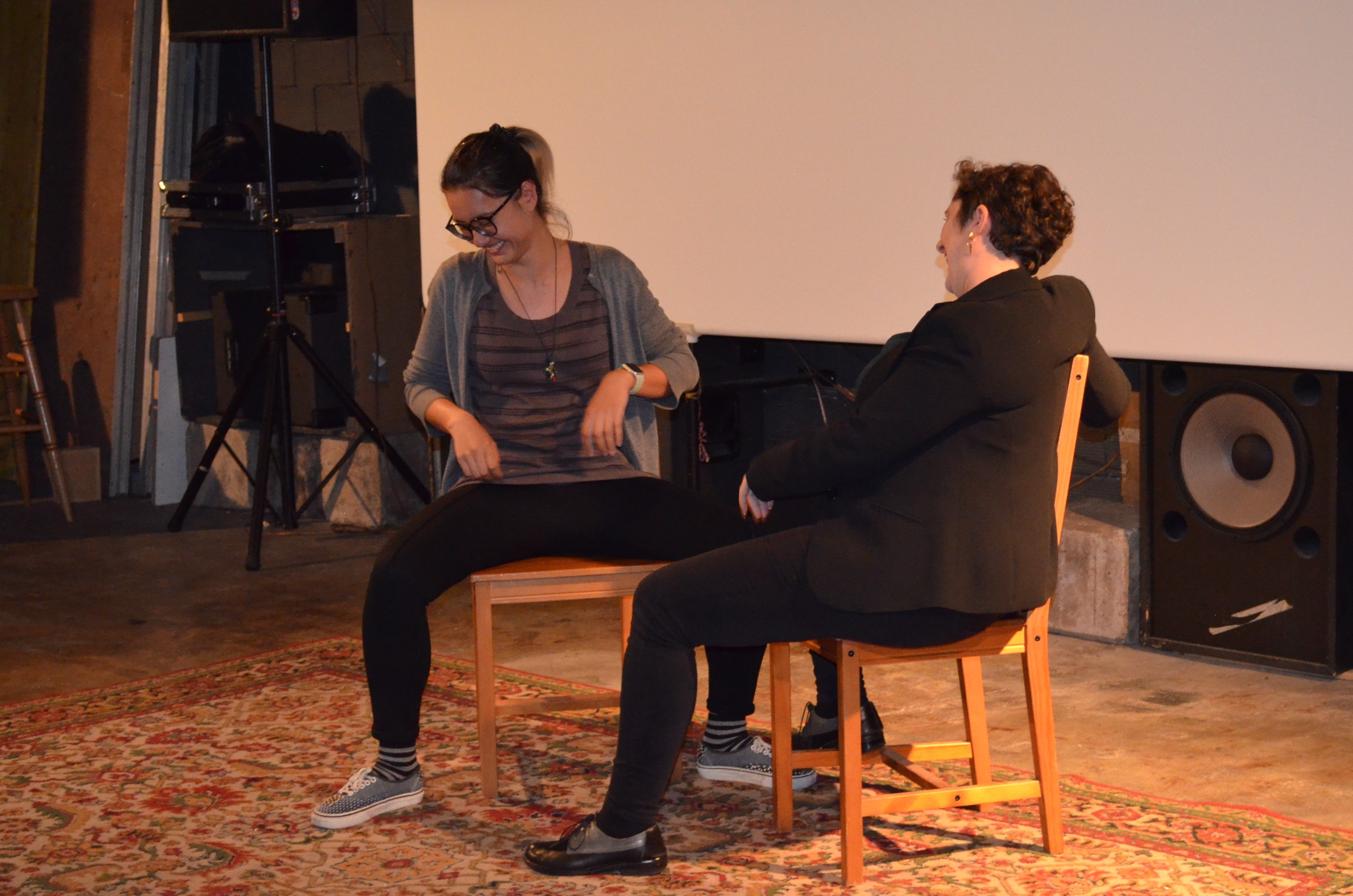 Impro-show on gender (in)equality in academica, by The Catalyst
9/12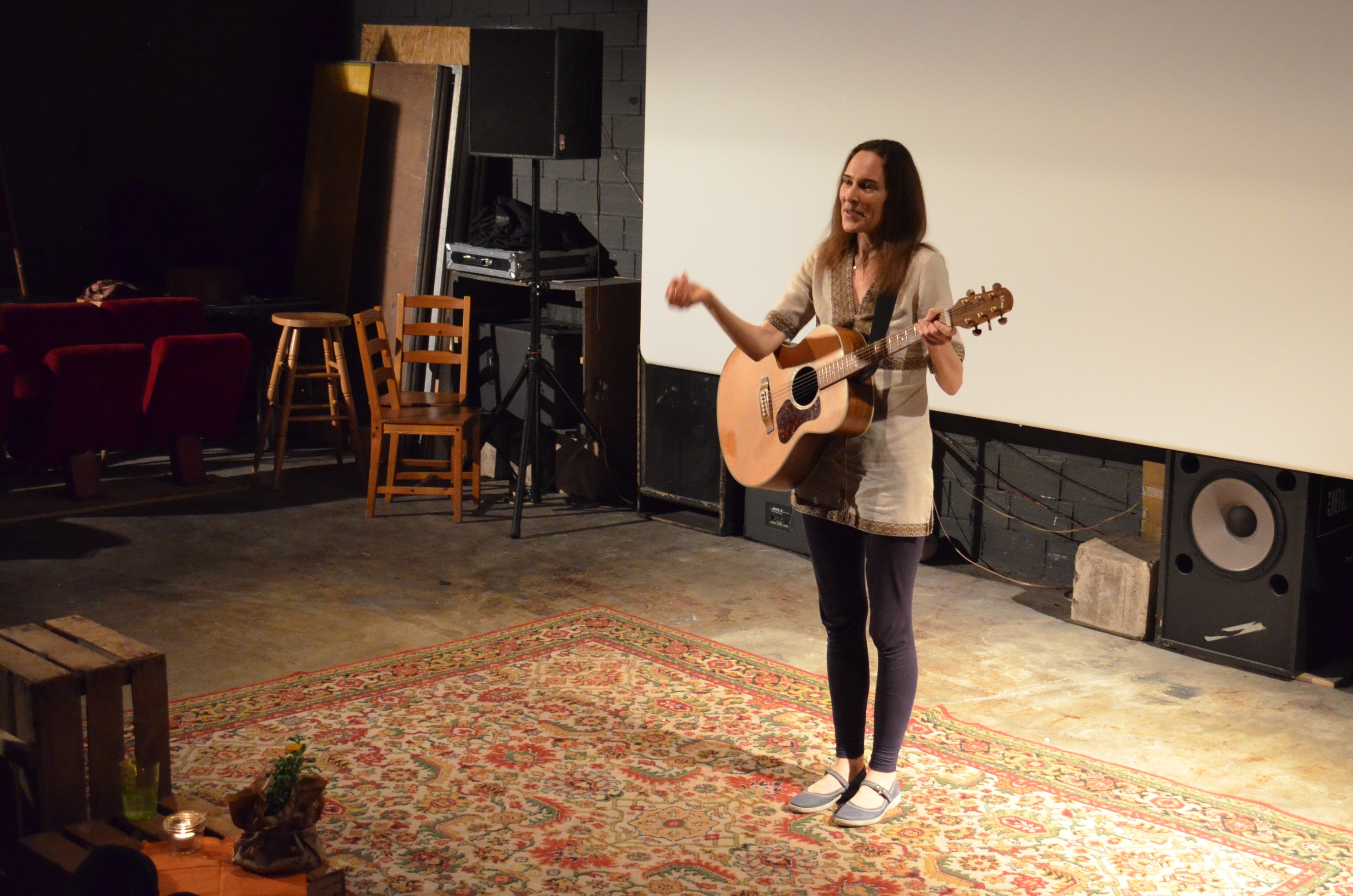 Musique by Eva Cendors
10/12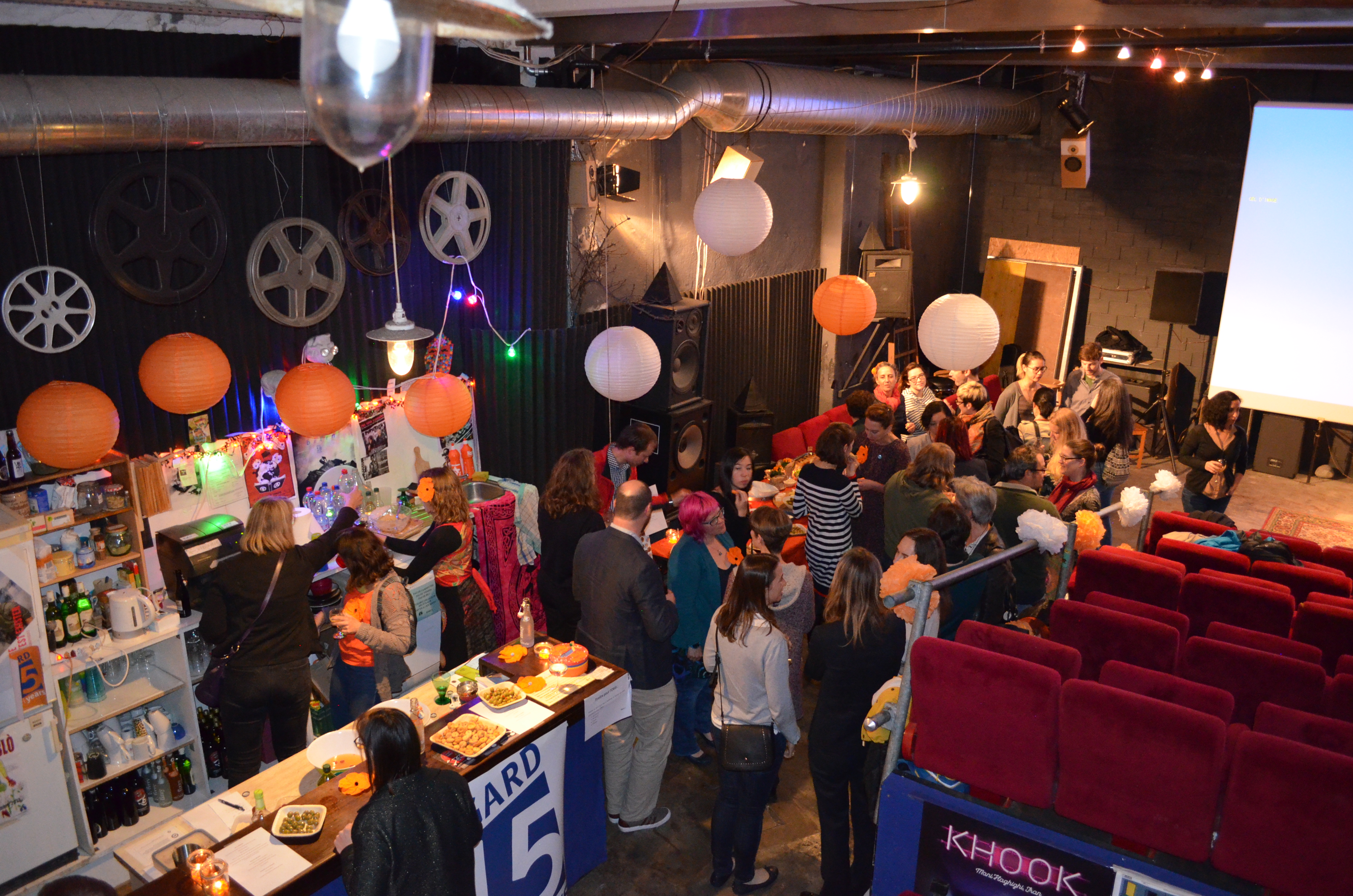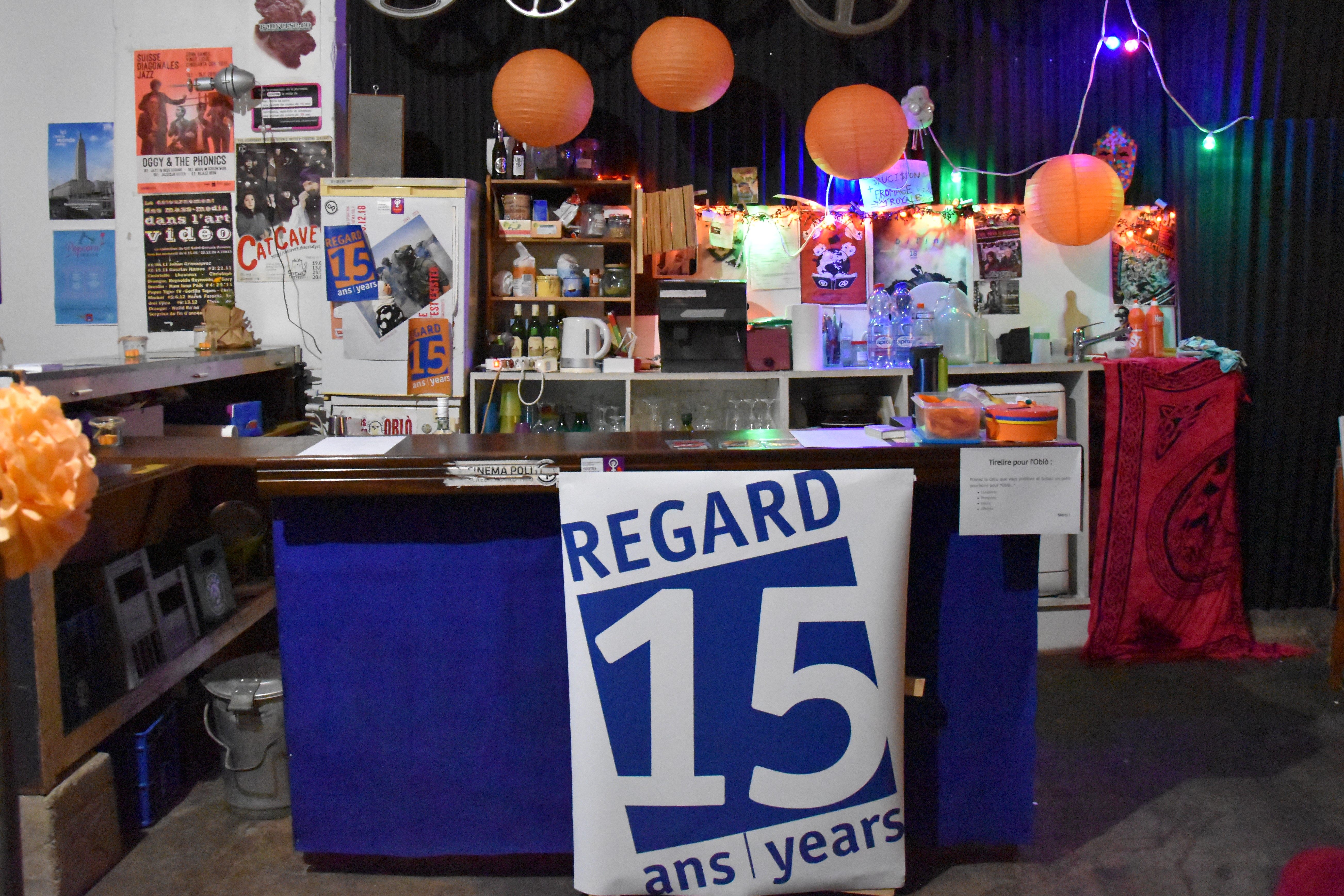 Celebrating 15 years of REGARD at Oblò Cinema in Lausanne
12/12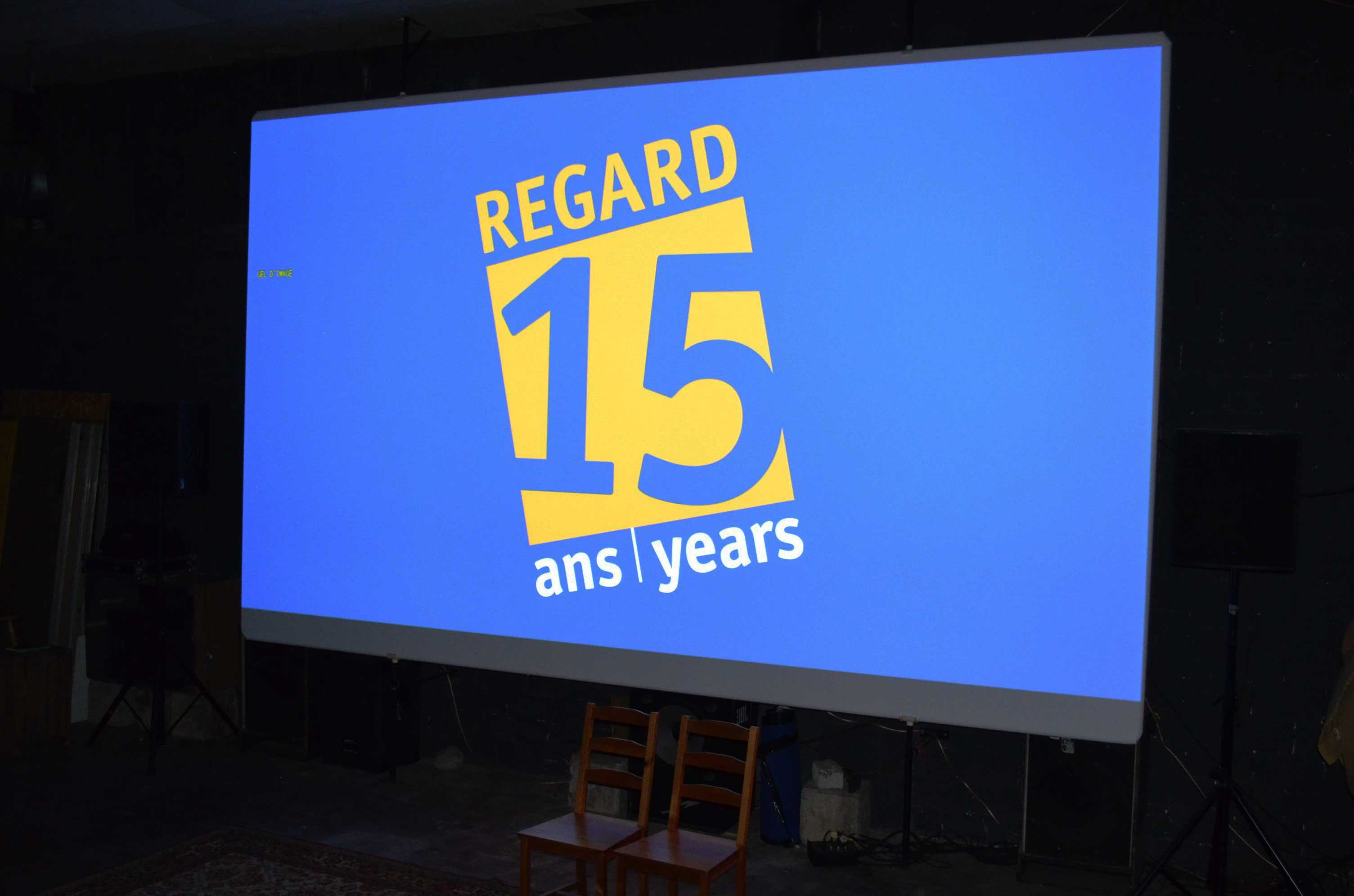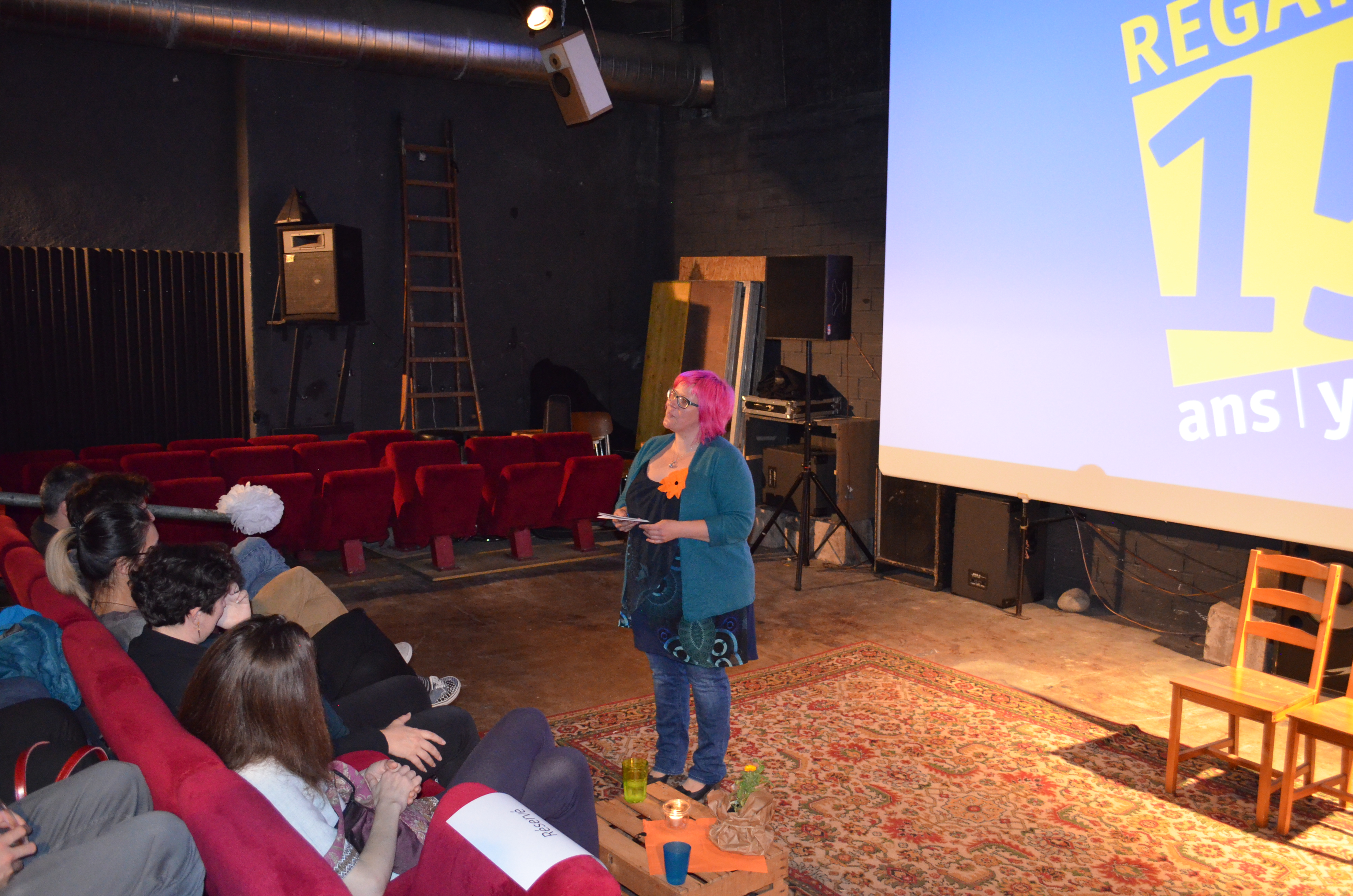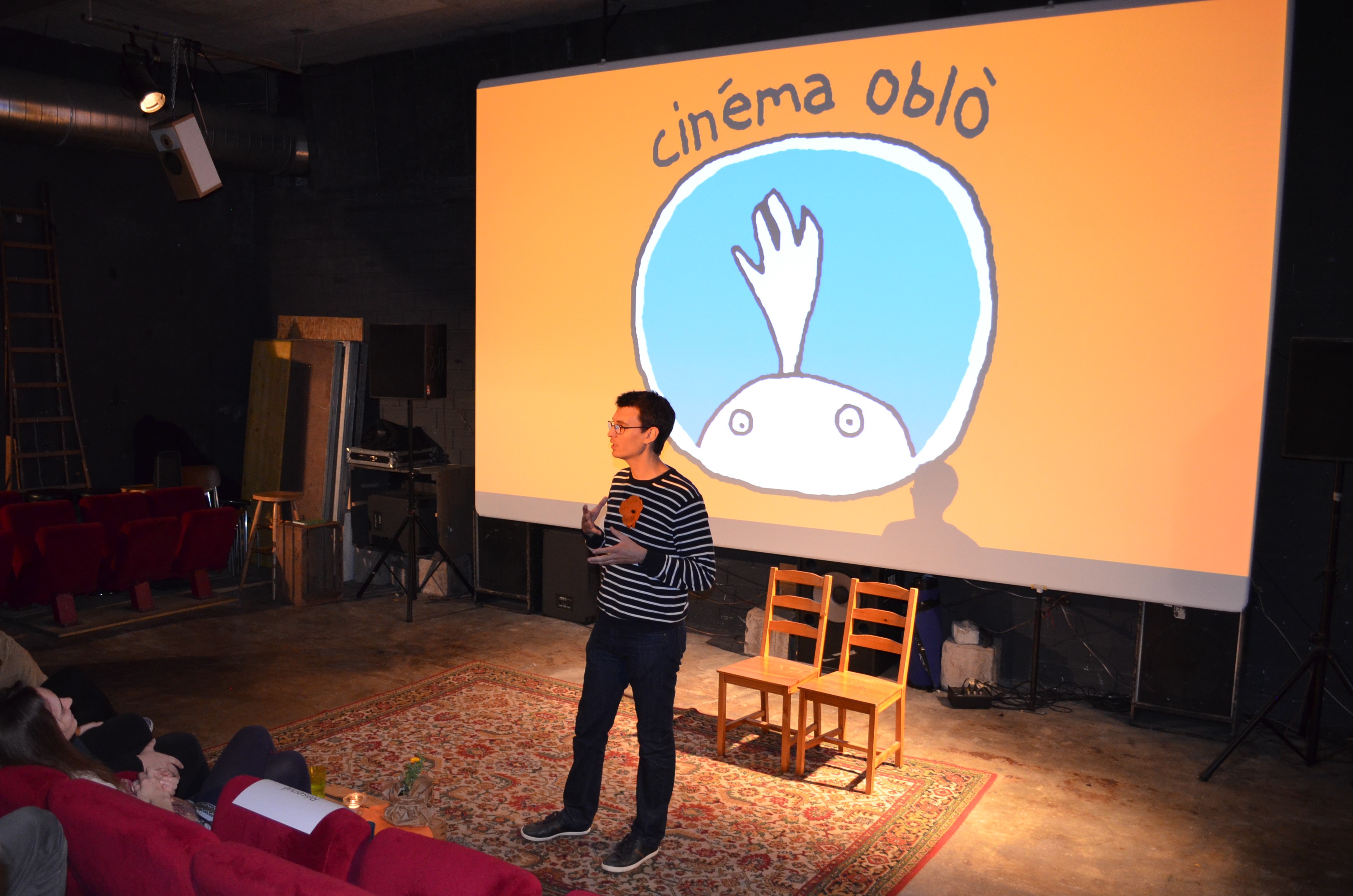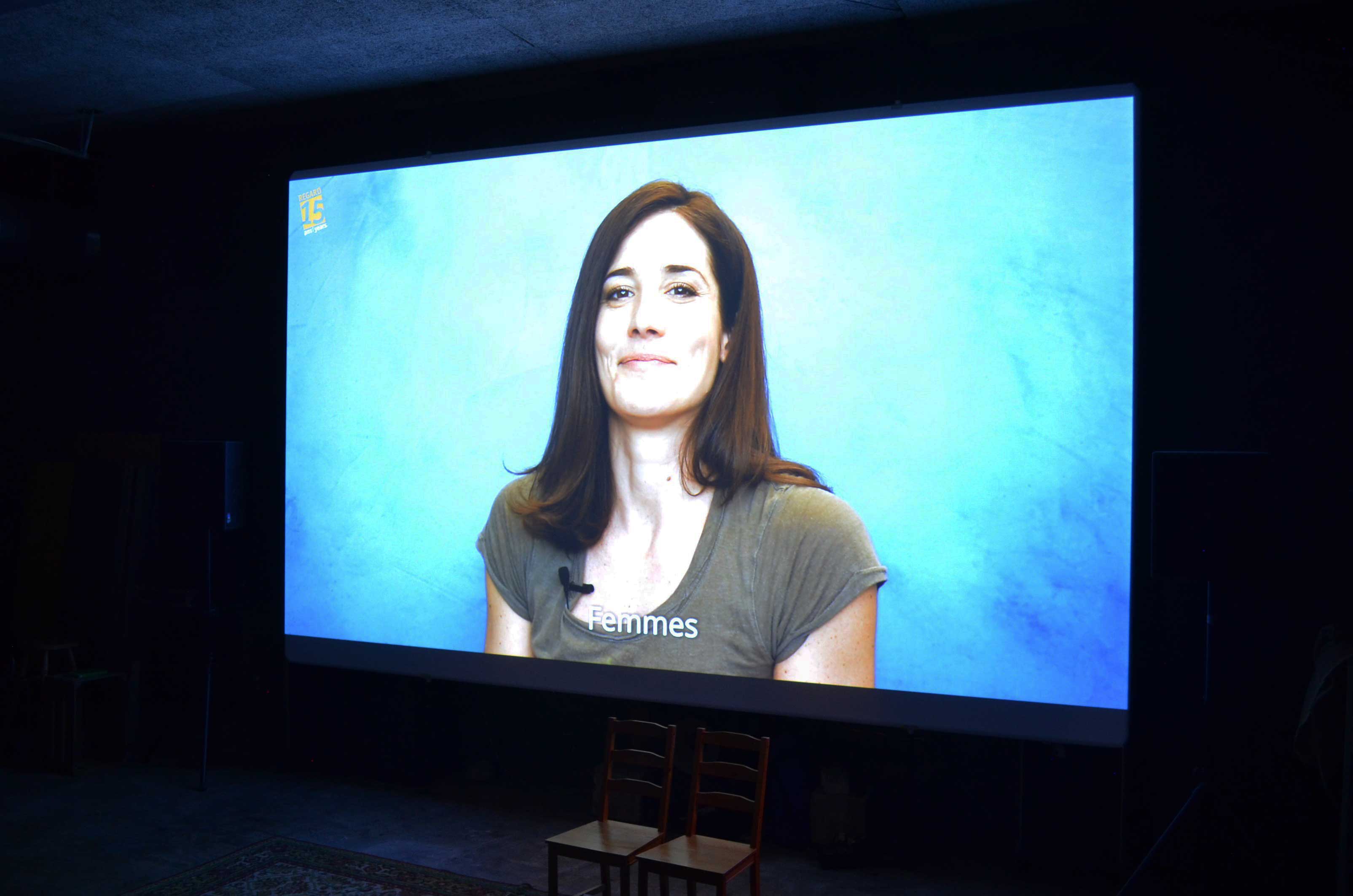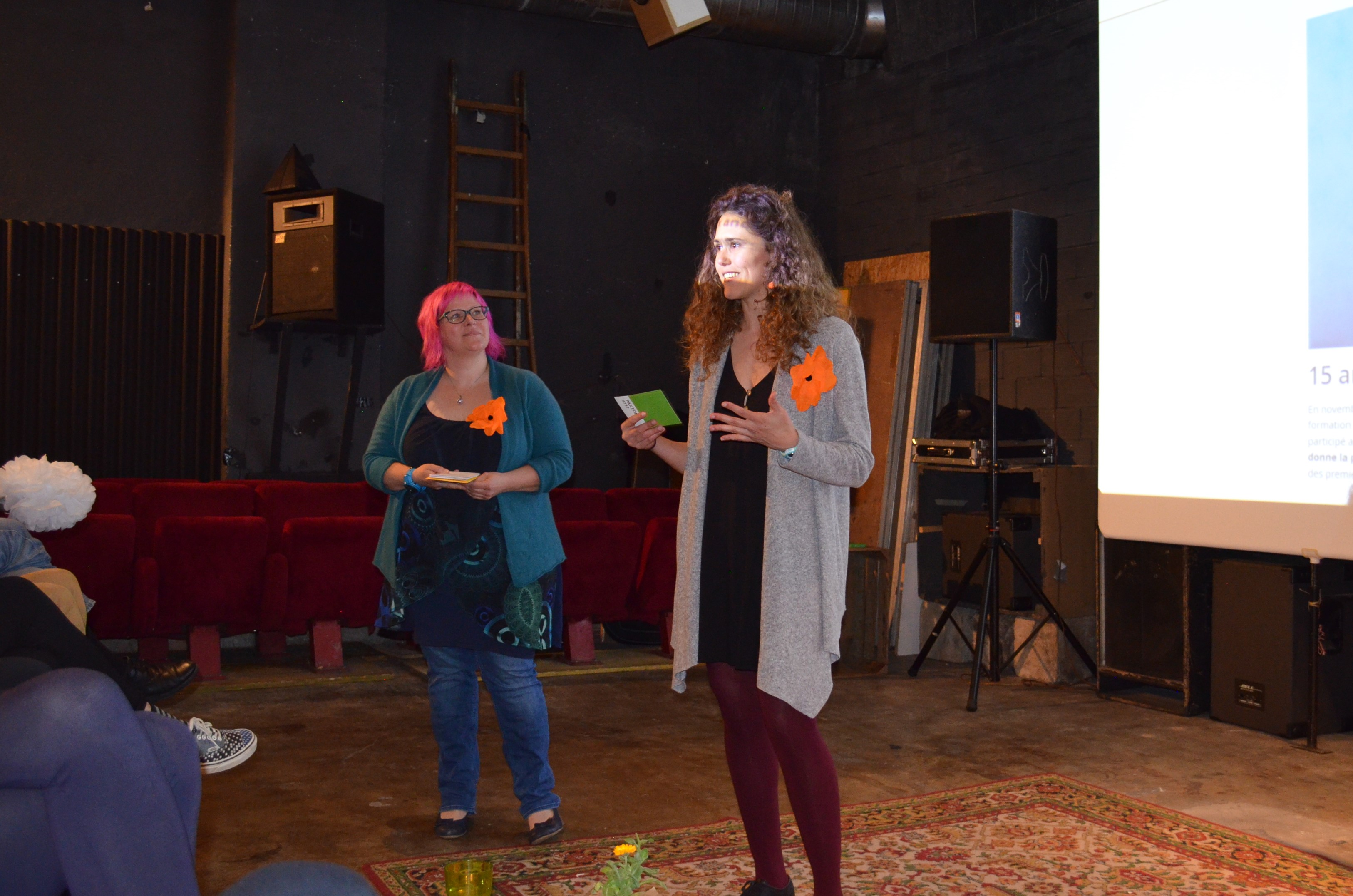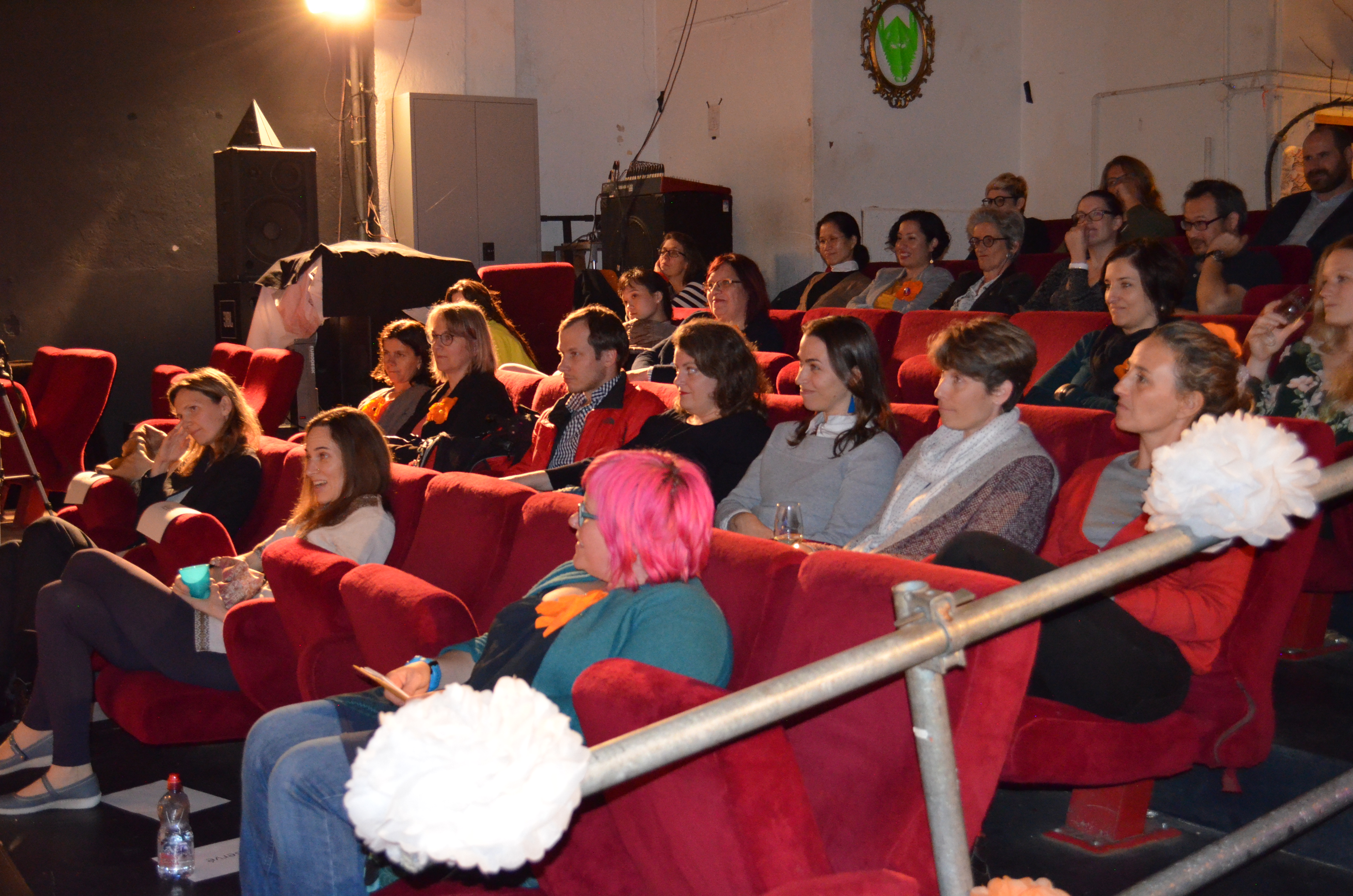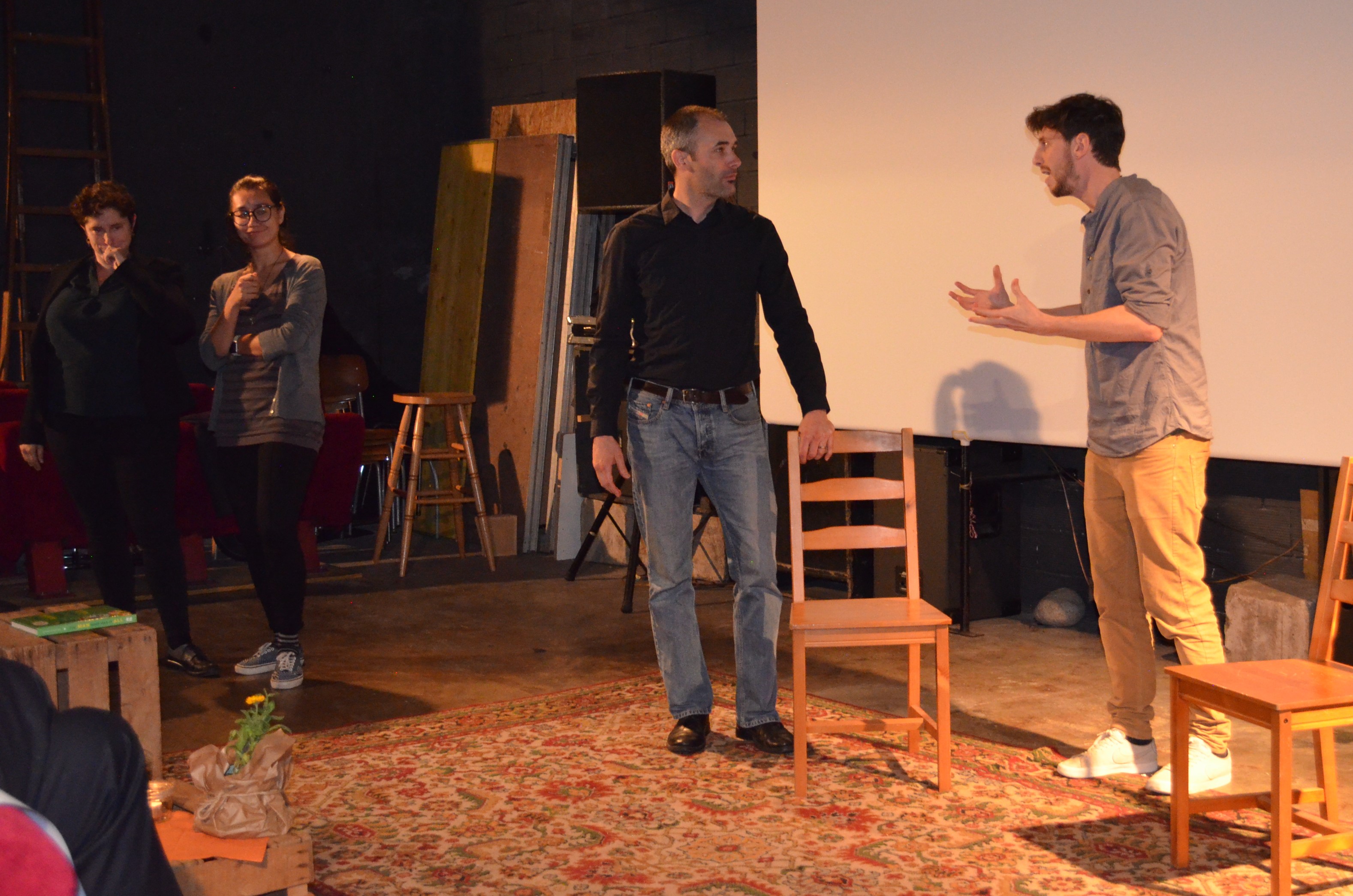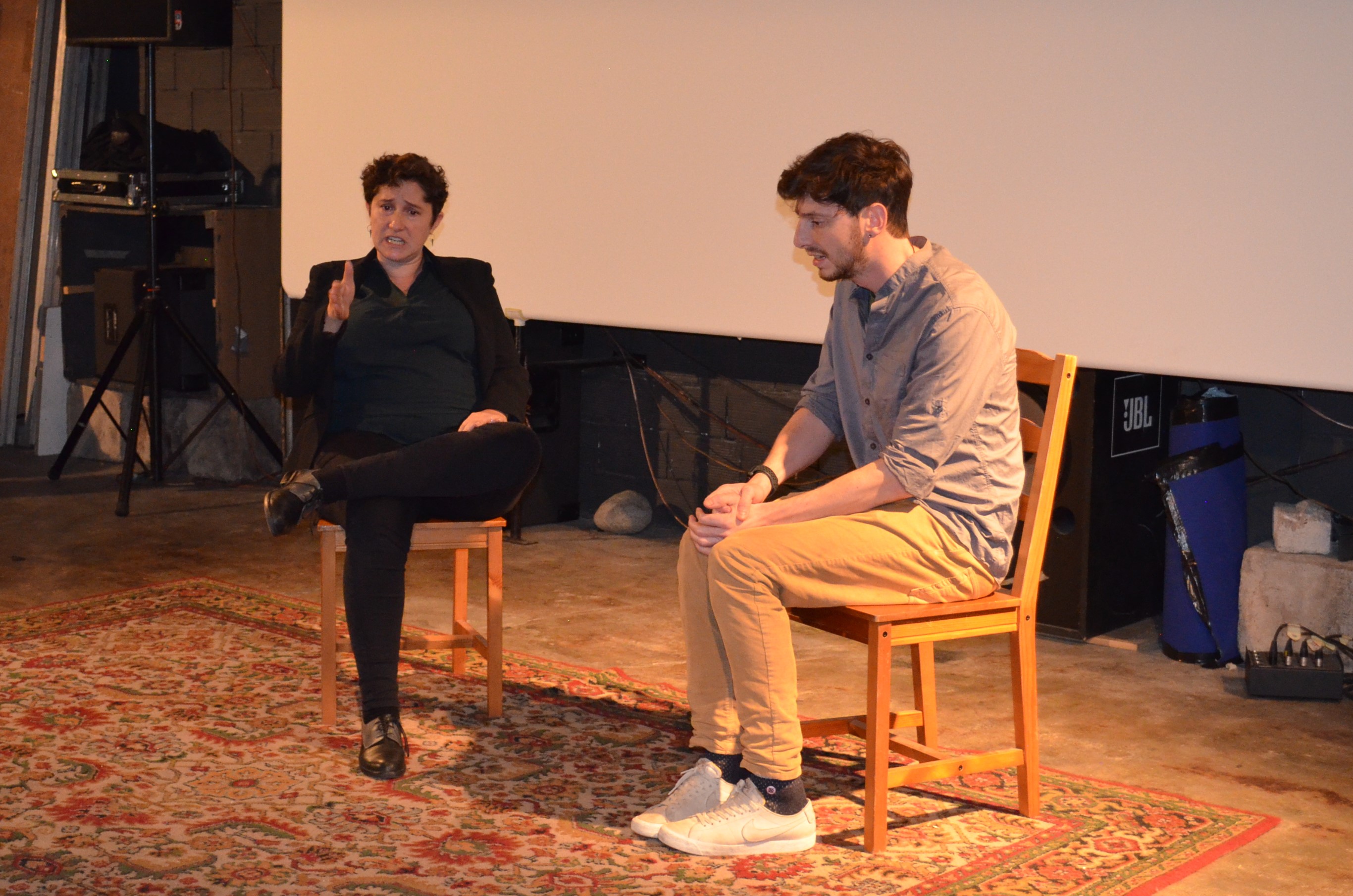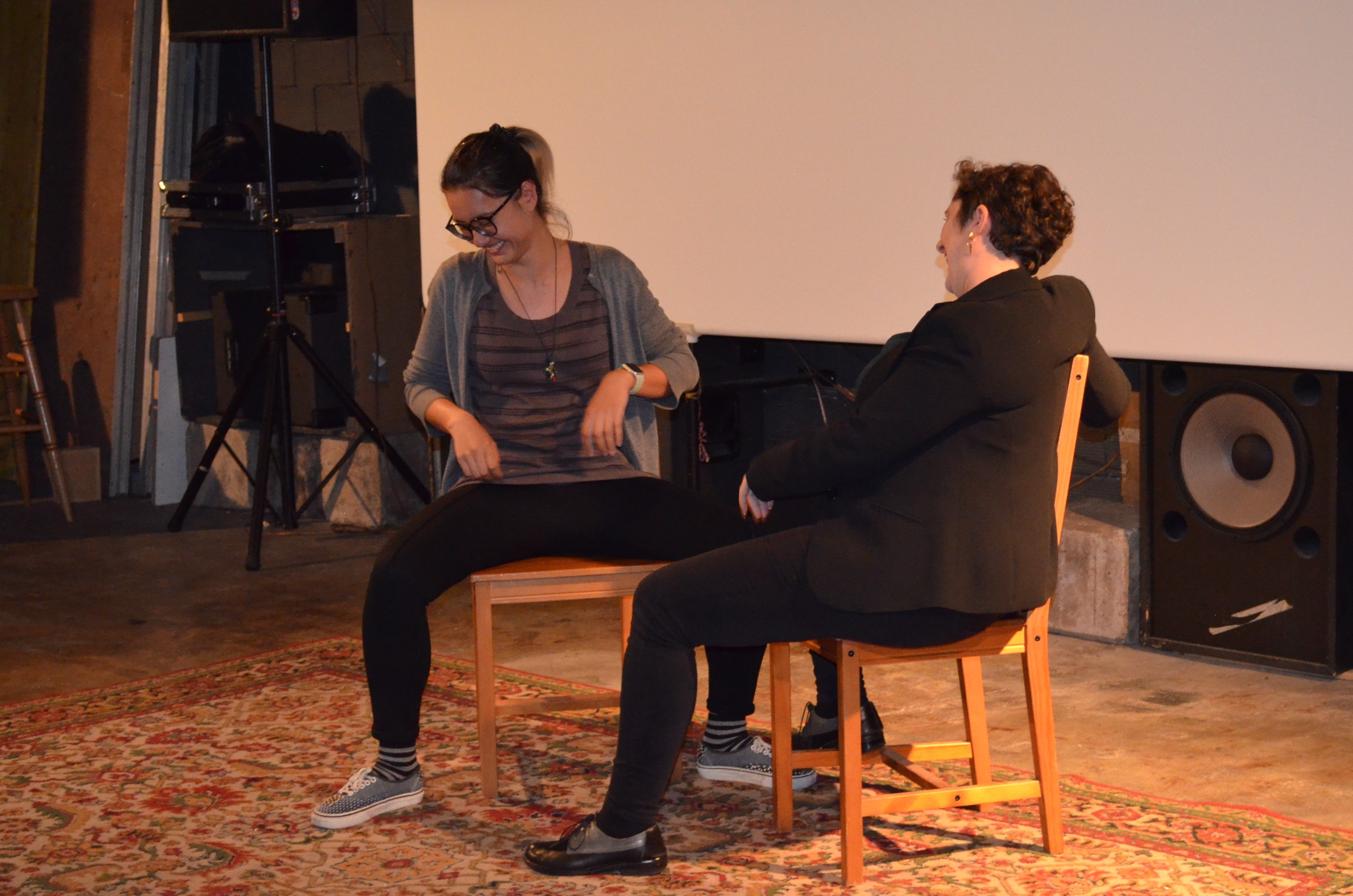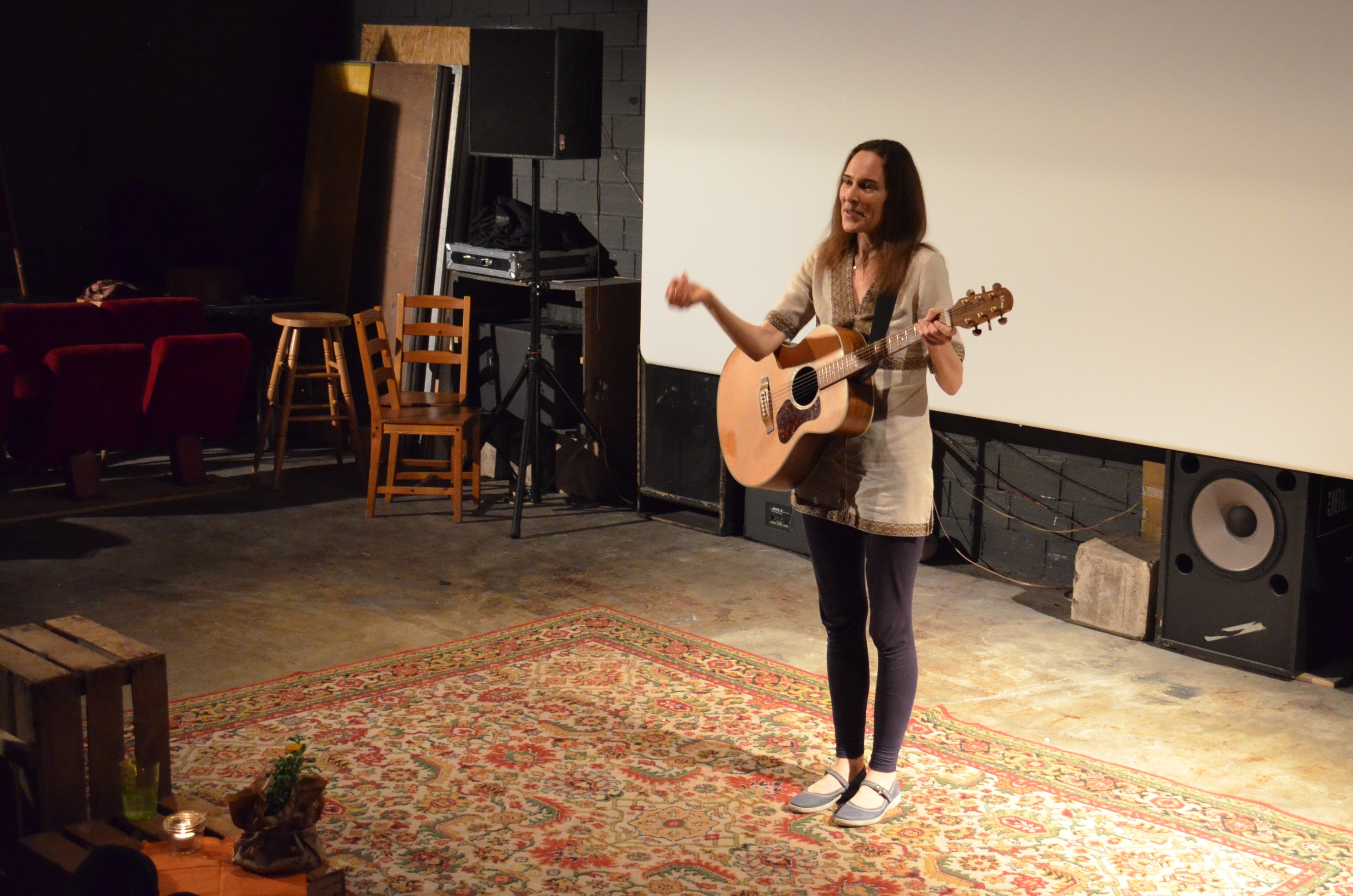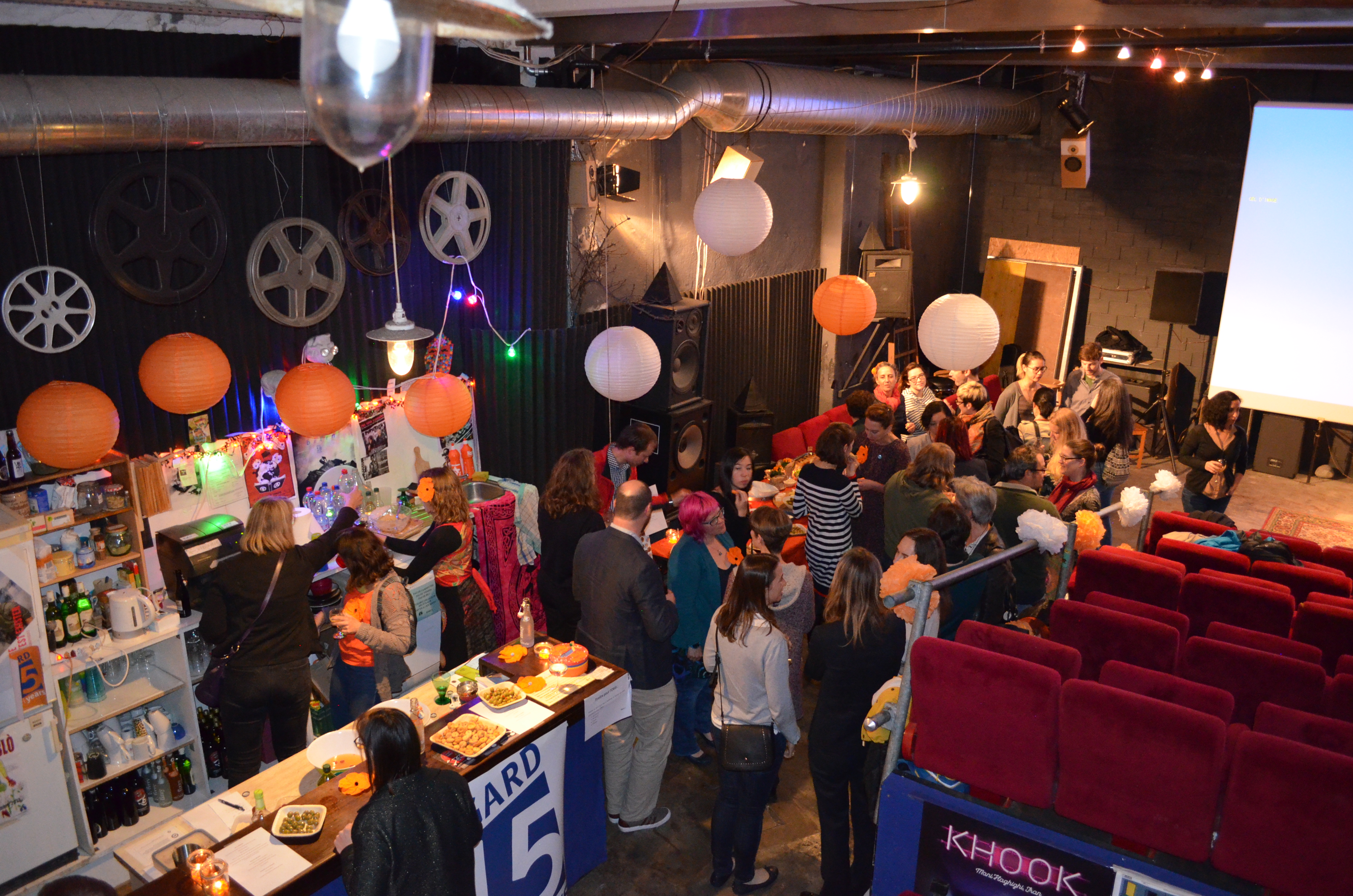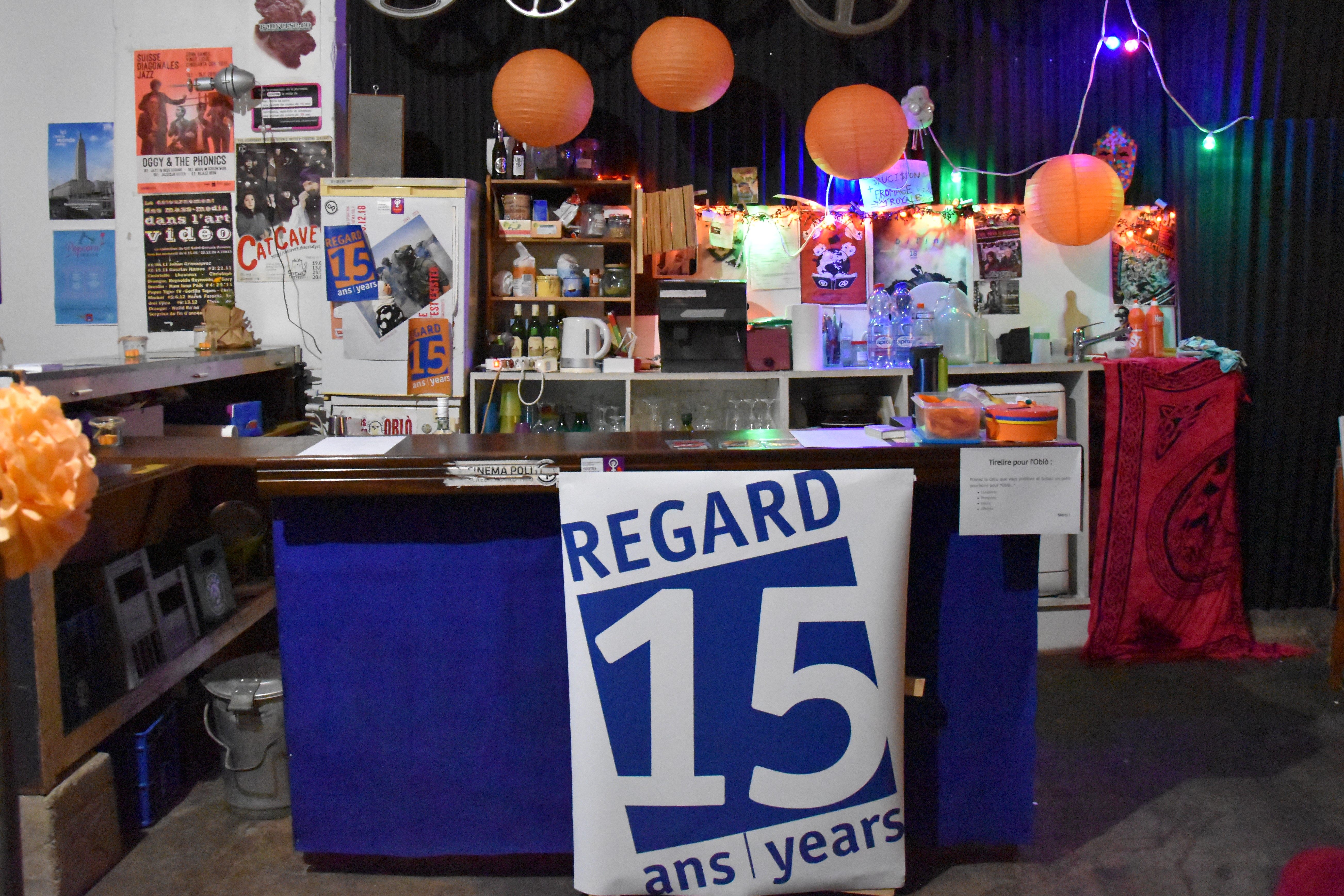 Les portraits de REGARD
Click here to discover the interviewed participants, trainers and partners of REGARD!