Opportunities after completing a PhD degree are numerous and not limited to an academic career. The University of Fribourg supports PhD students in their career planning. The following services are made available:
Research Promotion Service
Research Promotion Service advises and informs researchers at the UniFr at all academic levels, from PostDoc to full professor. It supports researchers and SMEs from the cantons of Fribourg and Valais on all research-related topics. This includes, for example, the search for funding, application support Open Science and more. The service offers expertise on funding sources from the SNSF, the EU, foundations and bilateral programmes.
Career Services
The Career Services offer workshops and company presentations. The events are open to all students and doctoral candidates at the University of Fribourg as well as to all graduates whose degree was awarded no more than 6 months ago.

Career counselling of the State of Fribourg
The career information centre in Fribourg specialises in providing advice and information for adults and is also available to doctoral students. The service is available in French and German.
Career counselling State of Fribourg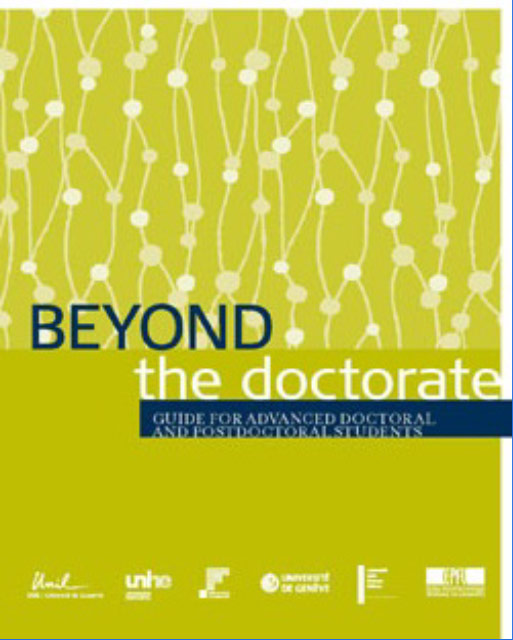 "Beyond the doctorate" - Information booklet
The BULA (Equal Opportunities Offices of the Universities and Vocational Schools in Latin Switzerland) published an information booklet for advanced doctoral and postdoctoral students. This booklet, entitled "Beyond the Doctorate," addresses career options after the PhD.