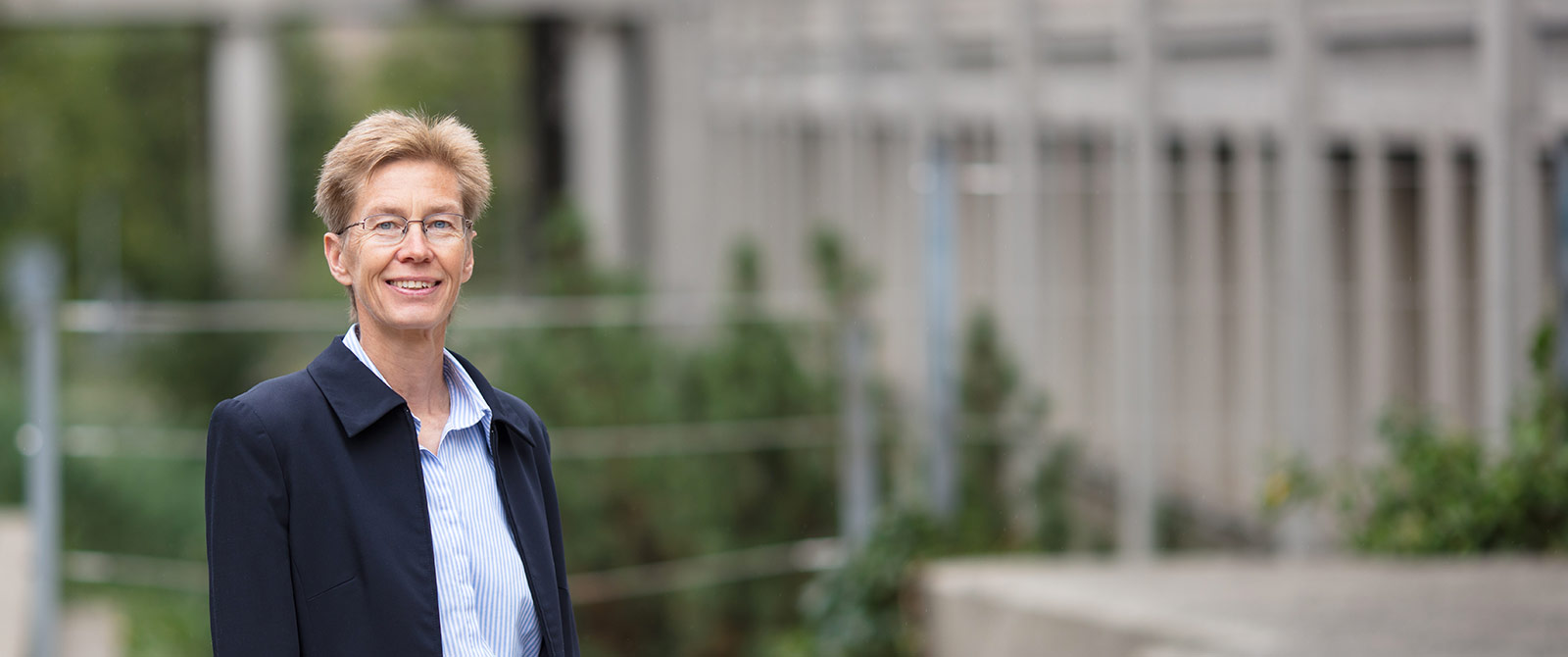 Remit:
Head and Chairperson of the Rectorate;
Representing the University externally;
Responsibility for the functioning of the University;
Management of central services;
Responsibility for staff and finances.
Representing the Rectorate:
Institute Council of the Adolphe Merkle Institute (AMI);
Institute Council of the Swiss Centre for Islam and Society.
Representing the University:
Sustainability Committee;
Buildings Working Group;
Conference of Universities of Western Switzerland (CUSO);
University Council;
Vice President of Swissuniversities, President of the Chamber of Universities.
Astrid Epiney
Astrid Epiney has been Professor of International Law, European Law and Swiss Public Law at the University of Fribourg and Executive Director of the Institute for European Law since 1994.
After serving as both Dean and Vice-Rector, she has been Rector of the University of Fribourg since March 2015.
In addition to her teaching and research, Astrid Epiney has always involved herself in the work of national academic and university committees, including the Research Council of the Swiss National Science Foundation and as President of the Swiss Science and Innovation Council. She has been a member of the Board of Swissuniversities since 2017 and Vice-President since 2020.
Interview with the Rector in the "Rendez-vous" programme of the Vaud-Fribourg television station «La Télé»
Astrid Epiney
Rector of the University