Published on 17.09.2021
Alix Heiniger, Eccellenza Fellow in the Department of Contemporary History
Alix Heiniger has been awarded Eccellenza funding from the Swiss National Science Foundation and will take up her position as assistant professor of contemporary history on 1 September 2021.
After completing her doctoral thesis at the University of Geneva in 2012 on the militant commitment of German resistance fighters against Nazism between the 1930s and 1970s, Alix Heiniger focused on the history of philanthropy in Geneva in comparison with three other cities, London, Paris and New York. Her research has also focused on the history of poverty management and social intervention in Switzerland, in particular through her work as a scientific collaborator of the Independent Commission of Experts - Administrative Detention.
In all her research, Alix Heiniger systematically addresses the gender dimension. Her latest project, financed by a mobility grant from the Swiss National Science Foundation, enabled her to work at the Maurice Halbwachs Centre in Paris and at Columbia University in New York, where she conducted a project on women and social reform between 1870 and 1915.
Prisons as observatories of the social world

Thanks to an Eccellenza grant from the Swiss National Science Foundation, Alix Heiniger is now an assistant professor in the Department of Contemporary History. She will soon be leading a team of three people who will focus on her new project, entitled "Carceral space and circulations: a transnational and regional history of Swiss prisons (1820-1980)".
This research focuses on the circulations between the prison space and the outside world from an economic and social history perspective. It deals with six case studies relating to as many institutions for the execution of sentences and measures, while restoring Swiss practices in the international standards of prison reform since the 19th century.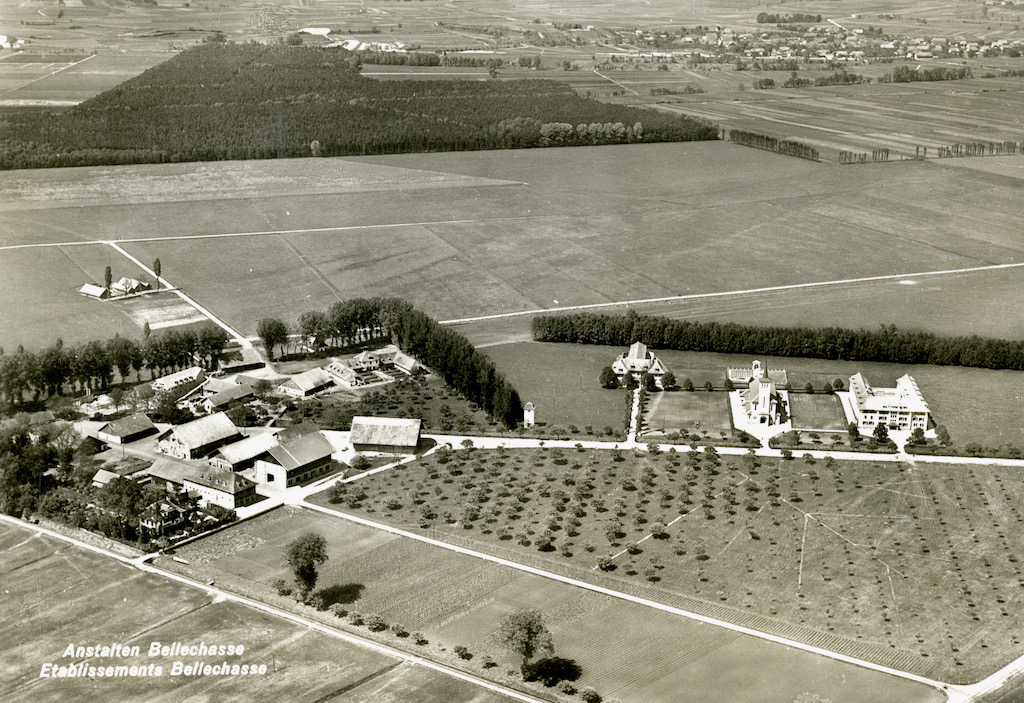 Bellechasse Prisons in 1948 (aerial view by Swissair).
Source: State Archives of Fribourg
---