Metropolitan PhilaretPublished on 12.01.2021
Metropolitan Philaret (Vakhromeyev) of Minsk passed to the Lord on 12 January 2021 in Minsk after a long period of illness.
Metropolitan Philaret was a bridge builder between East and West. In 2006 he visited Fribourg and received a particle of the St. Nicholas relic from the chapter of St. Nicholas Cathedral for his own cathedral in Minsk. In the spirit of Metropolitan Philaret, the Institute for Ecumenical Studies of the University of Fribourg continues to work together with the Theological Institute in Minsk, which was substantially promoted by Metropolitan Filaret and has been integrated into the State University in Minsk since 2004.
Obituary by Prof. Barbara Hallensleben in "KNA-Ökumenische Informationen"
Heavenly accompaniment of the funeral service ...
Photo of the Metropolitan's reception in front of St. Nicholas Cathedral Fribourg by Provost Claude Ducarroz: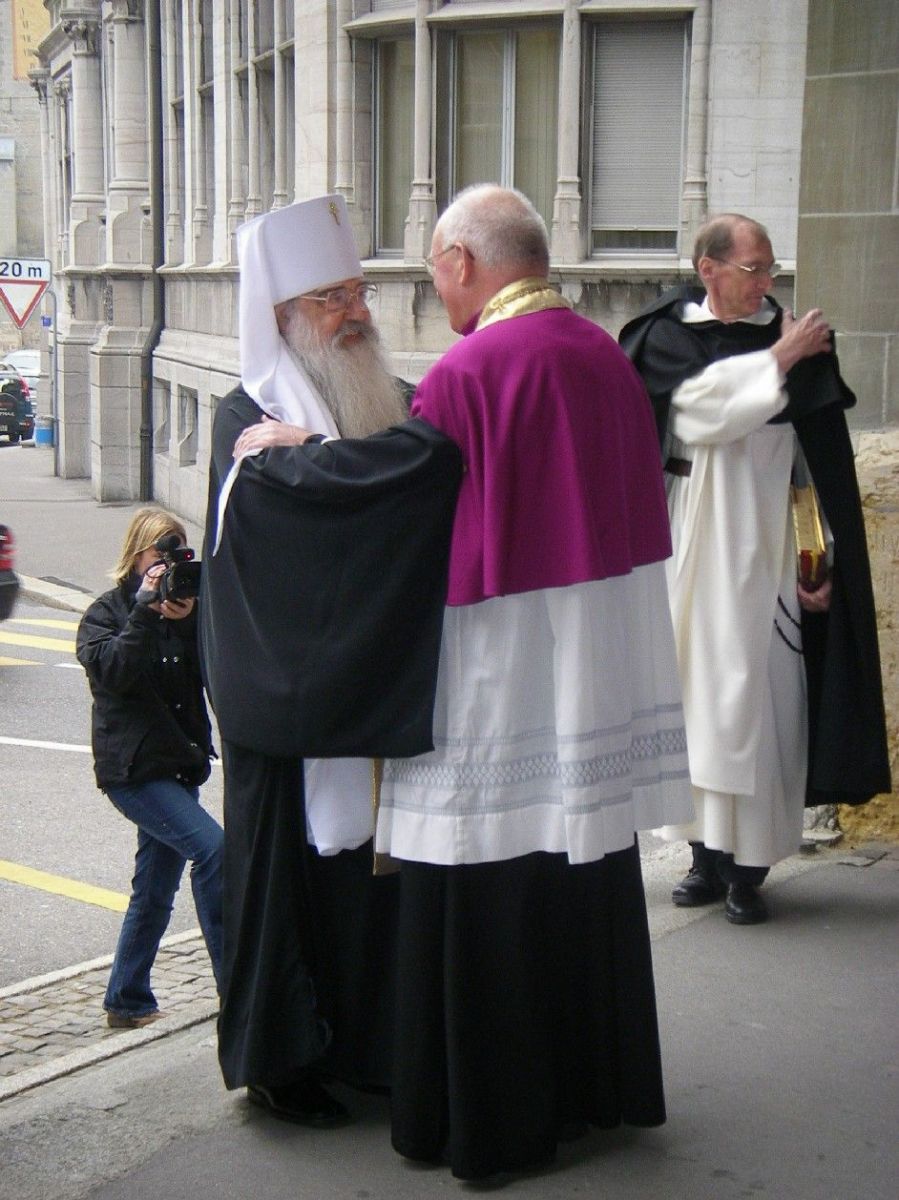 ---