The Silver Rose of St Nicholas
On the commemoration day of St. Nicholas, Bishop of Myra, on 6 December 2005, the ecumenical award "Silver Rose of St. Nicholas" was created.
The founding committee consists of members of the Institute for Ecumenical Studies/Fribourg and the Eastern Church Institute Regensburg:
Mons. Dr. Nikolaus Wyrwoll
Prof. Dr. Guido Vergauwen o.p.
Prof. Dr Barbara Hallensleben
The founders decide and act in their own name.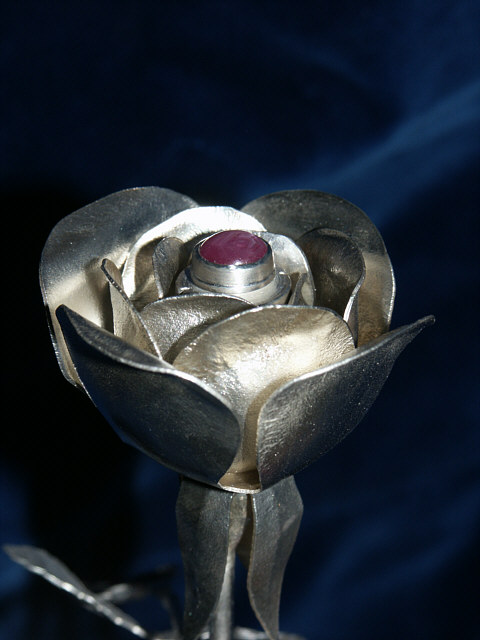 The award is inspired by the "Golden Rose", which since the 11th century has been consecrated by the Bishop of Rome on the third Sunday before Easter (Laetare; "Rose Sunday") and awarded to persons or places who have rendered outstanding services to the Catholic Church.
According to the foundation charter, the Silver Rose is awarded "to persons,
who, like St. Nicholas, make God's philanthropy visible in their lives;
who, rooted in the life of their ecclesial community, bear witness to the mission of the Church to the whole world in the power of the Holy Spirit
and thus contribute to the reconciliation and deepened communion of the Church, of humanity, of all creation".
The Silver Rose is both an academic and an ecclesial honour; it seeks to express that theological reflection bears fruit for the growing communion of the Church only in connection with personal life witness.
Information on the website of the "Ostkirchliches Institut Regensburg"
The tradition of the "Golden Rose"
The Patronat of saint Nicholas