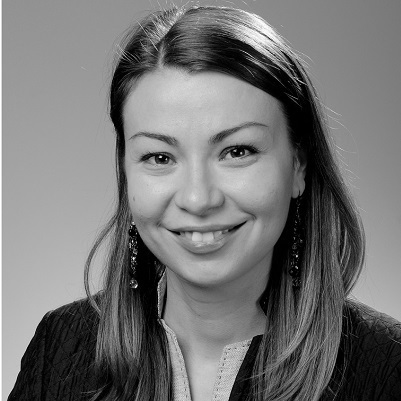 Prof. Dr. Madalina Diaconu
Professor at University of Neuchâtel
Partner at SPLC Law office, Neuchâtel (Switzerland)
Nationality: Romania
LLM Course: Sports Contracts
Dr. Madalina Diaconu is an attorney-at-law registered with the Neuchâtel Bar Association (Switzerland) specializing in Sports and Gambling Law.
She holds a Ph.D., Magna cum laude, from the University of Neuchâtel (2009); an LL.M. in European and International Economic Law from the University of Lausanne (2004); a Master degree in Sports Management from the International Academy of Sports Science and Technology in Lausanne - AISTS (2004); a Master of Laws, major in European Law from the University of Paris I Panthéon – Sorbonne (2001); a double Bachelor in Laws from the Universities of Bucharest and Paris I Panthén-Sorbonne.
A former magistrate in Romania, Dr. Diaconu notably worked for the International Olympic Committee, for the organization of the Beijing Olympic Games (2008), for the Swiss lottery (Loterie Romande) and for the European Court of Justice. She is currently teaching a Sports & Gambling Law course at the University of Neuchâtel and a Gambling Law&Policy course at the Swiss High School of Public Administration (IDHEAP). She is an invited lecturer at the Universities of Bucharest, Fribourg and Lugano.
CONTACT
Fribourg University
Institute for International Business Law
Av.de Beauregard 11, Office 5.608, CH-1700 Fribourg
T+41 300 8105 Email