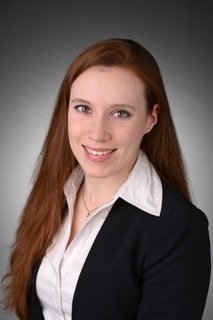 Vera Fischer
Assistant and PhD Student
T: +41 26 300 8328
Address: Bd de Pérolles 90, 1700 Fribourg
Office: C 309
---
Short bio
I hold a bachelor degree in Business Administration (2015) and a master degree in Information Management (2018) both from the University of Fribourg, Switzerland with one semester (2017) at the Twente University in Enschede, Netherlands. I obtained the "Informatikpreis" for my master thesis from the "Stiftung zur Förderung der Informatik an der Universität Freiburg" in 2017 and the prize for "Best Master Thesis" from the Swiss Operations Research Society in 2018. Since 2018 I pursue a PhD under the supervision of Prof. Bernard Ries and Dr. Meritxell Pacheco.
Main research interests:
• Vehicle routing problems
• Logistics and transportation
• Mixed-integer linear programming
---
What my PhD thesis is about
Efficient and sustainable waste collection
In most Swiss municipalities, a curbside system is used to collect the non-recoverable solid waste. Typically, garbage bags are places on the sideways of the streets and rear-loaded trucks collect them at a specific day of the week. Due to the many stops of the heavy trucks, which are not suited for this kind of driving behavior, this classic waste collection strategy causes high fuel consumption, emissions and noise.
The objective of this project is to improve the municipal solid waste collection process by designing efficient and sustainable waste collection strategies targeted to the needs of the municipalities. This objective is pursued through the following three components. First, new waste collection concepts are proposed using modern physical waste collection elements, such as electric vehicles and containers with compressors. For example, small, agile vehicles may bring the garbage bags to larger containers in intermediate depots and large vehicles may then regularly discharge these containers. Second, mathematical models and optimization algorithms are developed for deciding how to design a waste collection concept for a given municipality in the best possible way. Typical decisions are about the locations of the waste collection points, the types of vehicles used to collect the waste at all collection points and the routing of each vehicle. Third, an interactive decision support tool is developed. It enables to specify the inputs, such as the street network and the waste quantities, and to display the results of the optimization algorithms for all alternatives. This tool will help the decision-makers to choose the best waste collection concept for their municipality.
PhD advisors: Dr. Meritxell Pacheco, Prof. Bernard Ries
---
Teaching activities
Bachelor Courses:
Master Courses: