Procedure of a doctoral degree

1 - Select subject of study
The University of Fribourg offers you a wide range of disciplines in which you can pursue a PhD degree.
2 - Find a PhD supervisor
Decide which professor in your field of study is a suitable candidate for doctoral supervision and contact him/her directly.
Are you interested in a PhD partnership (Cotutelle de thèse)?
Co-supervision of a thesis
The co-supervision of a thesis (Cotutelle de thèse) enables the collaboration of doctoral supervisors from two different universities.
A second university may be located in Switzerland or abroad. Each of the two universities awards the doctorate with a reference to the joint supervision.
Further information on the co-supervision (Cotutèlle de thèse) can be found at swissuniversities.
Important note
The joint supervision of the doctoral thesis does not automatically entitle you to admission to the University of Fribourg. All future PhD students must undergo the admission procedure. Likewise, admission to the University of Fribourg does not automatically imply a commitment to dual supervision of the doctoral thesis, which must be organised independently.
3 - Admission and registration
As soon as you have received your professor's approval to supervise your PhD thesis, you can submit an application for admission.
4 - Contact with the department
Contact your department to get the exact conditions for the PhD degree, as these vary from faculty to faculty.
---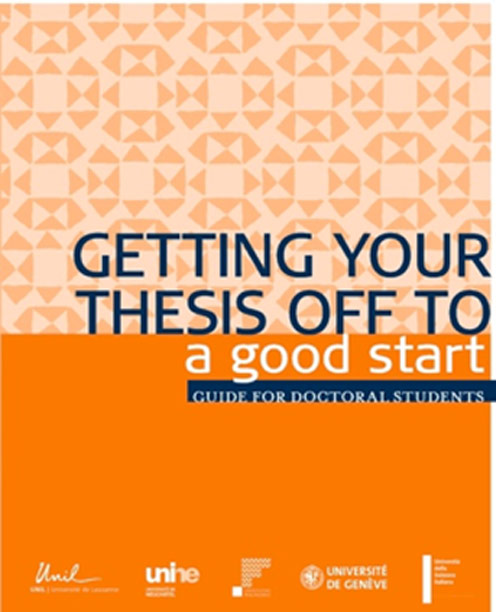 The BULA office (Equal Opportunities Offices of the Universities and Vocational Colleges in Latin Switzerland) has published the information booklet "Getting Your Thesis Off to a Good Start," geared at doctoral students who have recently embarked on their dissertation.