Organisation
Organigram
The Language Centre is headed by the Director, who is supported by the Director's Council. Language Centre lecturers belong to one of four units: German as a Foreign Language, French as a Foreign Language/Italian as a Foreign Language, English as a Foreign Language, and "bilingue plus/specialized language/Self-Access Centre".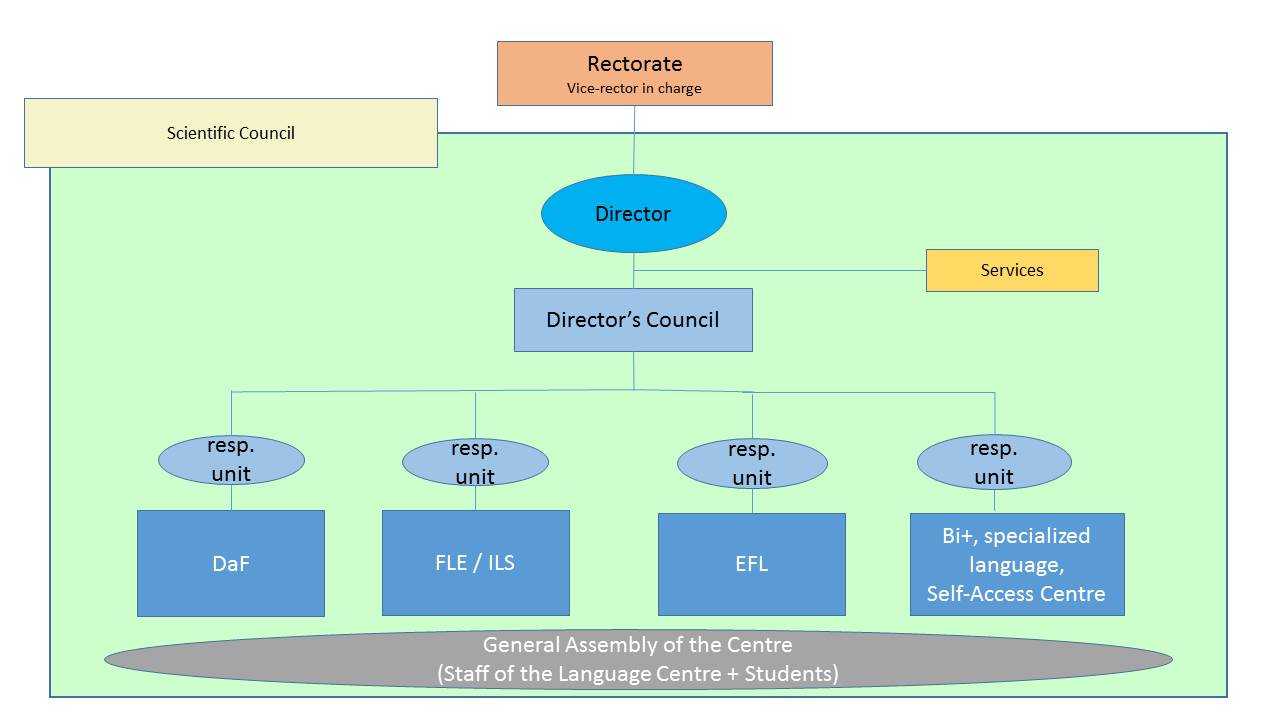 Statutes
The statutes regulate the duties, structure, organisation, and competencies of the Language Centre.
Statutes
Annual report
The annual report contains information about the activities of the Language Centre.
Scientific Council
The Scientific Council advises and supervises the Language Centre and ensures contact with the faculties. It also advises the Rectorate on issues related to promoting bilingualism and multilingualism at the University of Fribourg. It is made up of the Vice Rector responsible for the Language Centre, a professor from each of the five faculties, two professors of the Department of Multilingualism and Foreign Language Education, a representative from the intermediary body, students, administrative and technical staff, the International Relations Office, and the Director of the Language Centre.