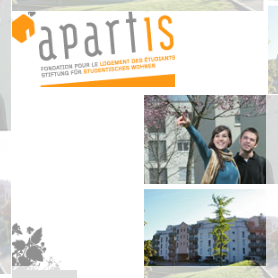 The accommodation of the students in Fribourg is continuously taken care of by different university services.
Besides available private accommodations in the city of Fribourg, the university provides student accommodation at student prices.  These have several advantages and are well adapted to student life; party rooms, meeting places, high speed internet connections for each apartment etc...

Your stay in Fribourg will be comfortable.
Accomodation's facility for students in Fribourg
To know more...
---